Glitched Apex Legends Hiding Spot on Storm Point Provides Huge Advantage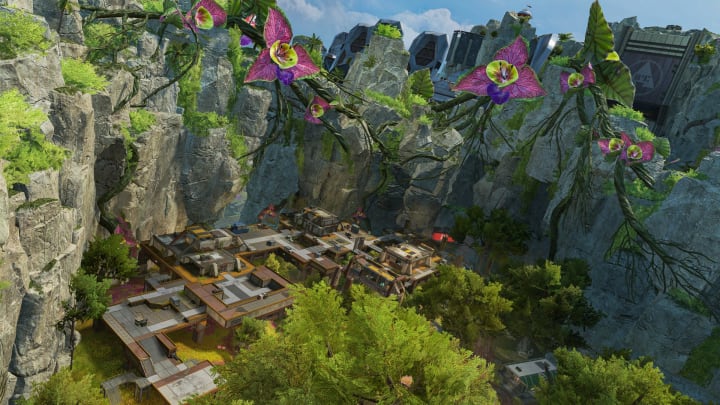 Photo courtesy Respawn Entertainment and Electronic Arts
Hiding places can be a treasured tool utilized by all players in order to have the upper hand in any game. It could be a nice sniper position, or simply a chance to be the last alive, hiding places can be hard to come by as many get exploited or are not as effective in the long-term. But to keep it fair, here is another Apex Legends hiding spot that players should know for the map Storm Point.
Apex Glitch Hiding Spot Storm Point
This hiding spot in particular is actually a glitch, and unlike many of the patched glitches that Respawn Entertainment has fixed, this one is still usable. There is a small point in the map around a building in which players can pass through construction cones and hide between the comes and a bunch of stacked boxes.
This hiding spot can become very handy for small Legends as it can cover their whole body, unlike some players who have parts of their skin design sticking out. But players should not be completely reliant on this spot as they still need to move outside of the cone to shoot and are still vulnerable to ability damage as well as basic gunfire damage.
YouTuber Skeptation found the spot, and he showcases how to find and use the cones as a hiding spot in a video on his channel. He says to travel to Checkpoint and enter the building on the eastern section of the POI. From there, there should be two orange cones that players can walk through and hide.
It can be an easy way to get kills, but at the same time still can put players in a vulnerable spot.
With most of the glitched hiding places fixed or expected to be fixed by Respawn, this one is still usable and can be quite handy, especially if a player is the last one alive on their squad.