God of War
God of War Ragnarök Best Armor Listed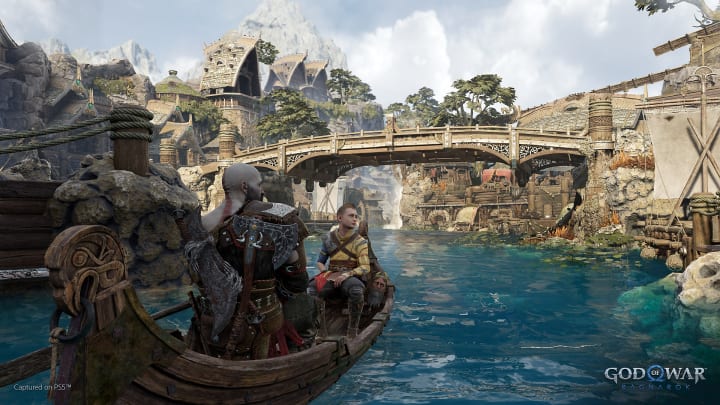 God of War Ragnarök, Santa Monica Studio's latest action-adventure game, was released on Nov. 9, 2022. / Santa Monica Studio
Players searching for the best armor in God of War: Ragnarök will find the Steinbjorn set to be top of the line in the game.
Throughout Kratos and Atreus' quest, players will need to outfit Kratos with different types of armor to help the spartan with the events of the story. While there are many different types of armor for players to choose from, not all armor is created equally.
Throughout all of the armor sets available in the game, we have managed to narrow it down to one specific set and with instructions on how to get it.
Here is everything you need to know about the Steinbjorn set in God of War: Ragnarök.
God of War Ragnarök Best Armor and How to Get
With its incredibly high defensive stats and incredible ability to regenerate health with each of Kratos' attacks, it is no wonder many players opt to use the Steinbjorn set over the course of the game.
To obtain the Steinbjorn set in-game, players will to obtain slumber stones to craft this armor. Players will need to travel to Midgard and find the mystical heirloom relic where, once found, you will need to destroy glowing yellow ice south of the Lake of Nine.
After obtaining the mystical heirloom relic, players can use it on four troll statues that are located in Midgard, Alfheim, and Vanaheim. Killing these trolls drops the slumber stones needed to craft the
Steinbjorn set.
For more God of War news and articles, feel free to read through the articles down below.