God of War Ragnarök Voice Actors Revealed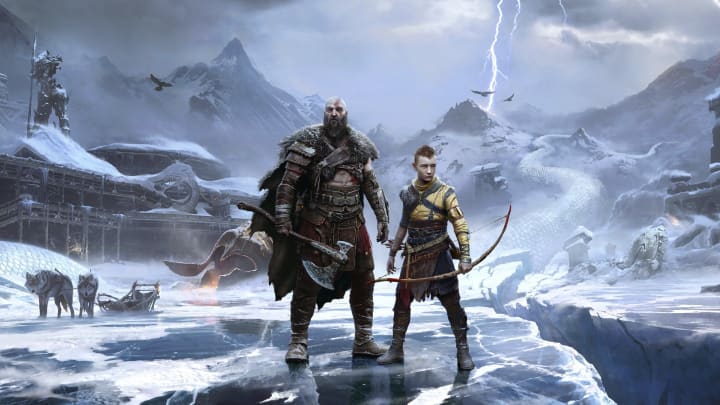 Santa Monica Studio, screenshot by DBLTAP
God of War Ragnarök has a top-tier voice acting cast, adding to the game's immersive narrative. With a well-known cast of voice actors, players can embark on their adventures in this Norse-inspired game.
Who Plays Thor in God of War Ragnarök?
Ryan Hurst voices Thor in God of War Ragnarök. Known as a god of thunder, Thor appeared in God of War (2018) and has come back as one of the main foes in
God of War Ragnarök.
Thor will be joining Freya in looking for revenge against Kratos and Atreus for the killing of Baldur, Modi, and Magni.
Who Plays Odin in God of War Ragnarök?
Players can look forward to hearing Richard Schiff voicing Odin in the game. Known as the Allfather in Norse mythology, Odin is the main enemy in God of War Ragnarök. While he did not appear in the first game, Odin has been regarded as cunning and manipulative by other characters.
Here's a list of the other voice actors in the game:
Cristopher Judge: Kratos
Sunny Suljic: Atreus
Danielle Bisutti: Freya
Alastair Duncan: Mimir
Robert Craighead: Brok
Ben Prendergast: Týr
Usman Ally: Durlin
Chris Browning: Surtr
Adam J Harrington: Sindri
Laya DeLeon Hayes: Angrboda
For more God of War news, discover how to parry, or find out how to break the crack on the floor outside the shrine in God of War Ragnarök.