Golurk's Weaknesses in Pokémon GO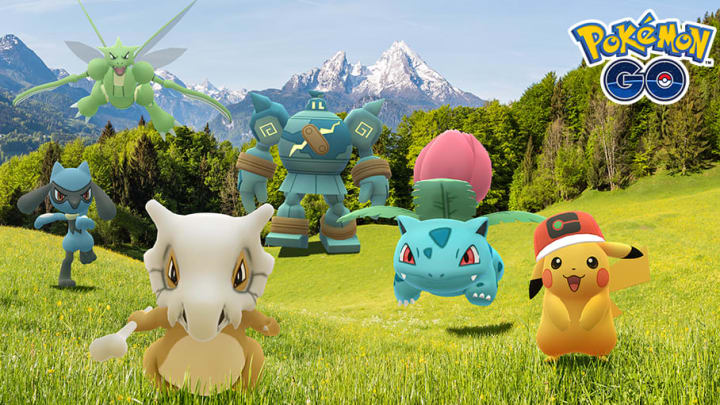 Golurk's Weaknesses in Pokémon GO can be derived based on its types. / Photo by Niantic/The Pokémon Company
Golurk weaknesses in Pokémon GO are determined by the Pokémon's types. The Automatan Pokémon is a Ground- and Ghost-type Pokémon. Here's what you need to know about which types and Pokémon battle well against Golurk because of their elemental alignment.
Golurk's Weaknesses in Pokémon GO
Ghost- and Dark-type moves will be very effective against Golurk's Ghost-type attribute. Water-, Grass-, and Ice-type moves will also be super effective against Golurk's Ground-type attribute. Pokémon like Kingler, Weavile, and Abomasnow are all very potent against Golurk. Pokemon like Gengar are also powerful, but could be a double-edged sword since both Golurk and Gengar have moves that are effective against each other.
Try to avoid using Normal-, Electric-, Fighting-, Poison-, and Bug-type Pokémon and moves. These types do little to no damage against Ground- and Ghost-type Pokémon. Pokémon like Meowth, Pikachu, Machamp, Arboc, and Pinsir also won't be able to do much when fighting Golurk.