Gora Dam Warzone: Best Places to Find Loot at the Gora Dam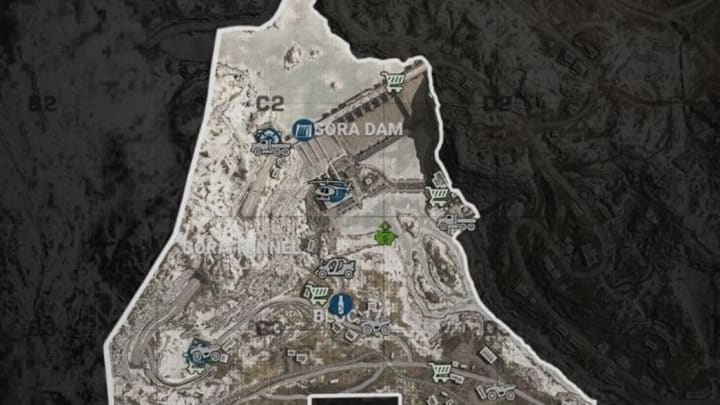 Gora Dam in Warzone is one of the more popular zones with a unique layout and feel to the area. / Photo courtesy of Infinity Ward
Gora Dam Warzone is one of the more popular zones with a unique layout and feel to the area. It has plenty of spots for good loot, good firefights, and gives players a fun landing zone. Infinity Ward did an excellent job on making a massive, diverse map to play on, and Gora Dam is almost an entire map to itself.
But where is it located and where can you find the best loot?
Gora Dam Warzone: Best Places to Find Loot at the Gora Dam in Call of Duty
Gora Dam is far to the northwest, and can be either the perfect place to land, or you'll end up trekking quite a ways. As with any location toward the edge of the map, you risk having to move out sooner than your opponents, or landing late if it's on the other side of the flight path.
But the loot is awesome. You want to land at the Police Station, Fire Station, Old Hamlet (airport), the Village at Bloc 16, and the entire Dam. Make sure your squad lands together and doesn't spread out too much or you'll get caught by another squad. Pick one of the locations and loot and move together, you can eventually loot most or all of the Dam before moving on.
Call of Duty: Warzone is available free-to-play on PlayStation 4, Xbox One and PC.