A couple of billboards expertly colored with graffiti have been popping up in Fortnite as part of the Season X Spray and Pray challenges. Finding and visiting these two locations are the key to getting yourself some easy rewards—whether that's XP or fun cosmetics. It's time to rediscover the incredible map you've been playing on.
Here's everything you need to know about these beautiful landmarks.
Graffiti Billboards in Fortnite
This mission comes from the Spray and Pray Prestige challenges category. This means that you'll likely have to complete the first seven "normal" challenges to prestige them and have access to this mission.
In order to complete this part of the challenges, you'll need to either walk or glide by two of the three graffiti-covered billboards on the map in a single match.
The locations of these billboards are:
northern Shifty Shafts
south of Salty Springs
far north of Paradise Palms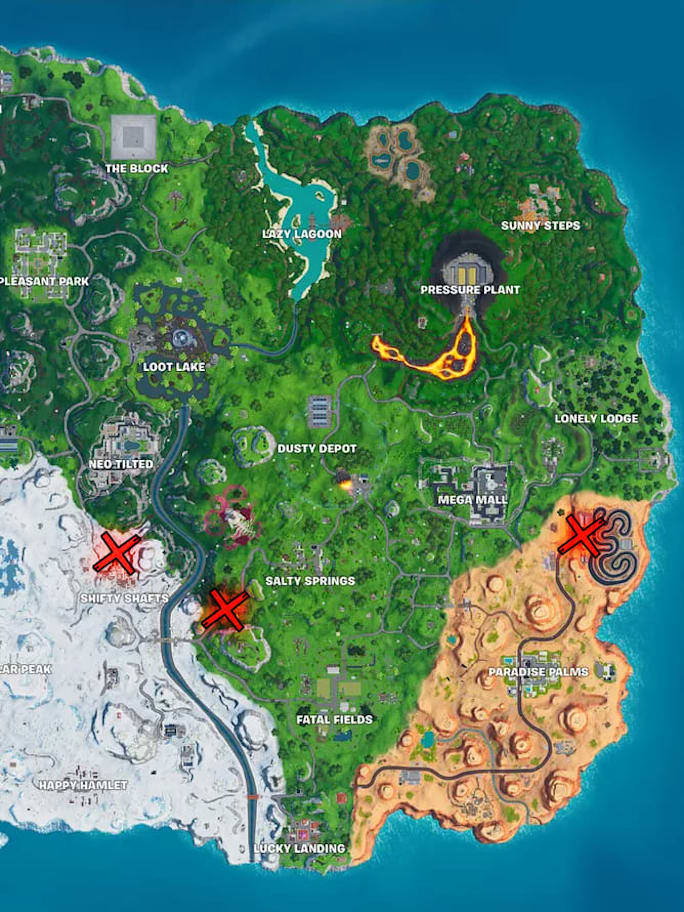 Each time you complete and objective in the challenges, you'll unlock a new reward. The objects can be completed in any amount in any order. Your rewards for completing these challenges are a huge amount of XP points, battle stars, back blings, emotes, and more.
Get out there and make the world beautiful!
Photos courtesy of Epic Games.