Grand Theft Auto: The Trilogy – Definitive Edition Release Date Revealed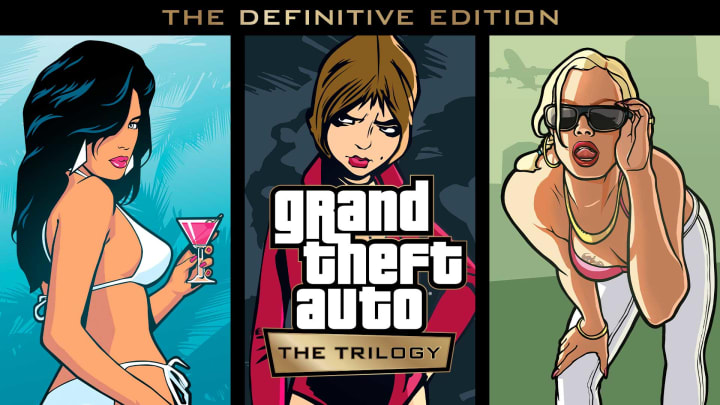 Grand Theft Auto: The Trilogy – Definitive Edition launches this November. / Photo courtesy of Rockstar Games
Grand Theft Auto: The Trilogy – The Definitive Edition will be released digitally Nov. 11, Rockstar Games announced Friday. Physical releases will follow Dec. 7. Both versions will cost $60.
The Trilogy includes Grand Theft Auto, GTA: Vice City and GTA: San Andreas, each of which has been updated for modern platforms by Grove Street Games. The same team previously shipped the mobile ports for the same three games, plus the PlayStation 3 and Xbox 360 versions of San Andreas.
The remakes will include a "completely rebuilt lighting system, improved shadows, weather and reflections; upgraded character and vehicle models; along with new higher resolution textures across buildings, weapons, roads, interiors, and more," per Rockstar. Other visual improvements, such as extended draw distances, foliage additions, and surface smoothing, have also been applied.
A bevy of quality of life improvements will also ship in the new editions. The remaster "introduces wide-ranging modern control upgrades, including improvements to targeting and lock-on aiming, updated Weapon and Radio Station Wheels, updated Mini-Maps with enhanced navigation allowing players to set waypoints to destinations," and more, Rockstar says.
The trilogy will launch on PlayStation 4, PS5, Xbox One, Xbox Series X|S, Nintendo Switch and PC. The Switch version will include Switch-specific control options, and the PC version will support DLSS.
It's possible the games in the collection will be released individually at a later date. San Andreas – The Definitive Edition launches on Xbox Game Pass on Nov. 11, and GTA 3 – The Definitive Edition will join PlayStation Now on Dec. 7.