Guard Gavin Drops a Nuke Without Firing a Shot in Warzone 2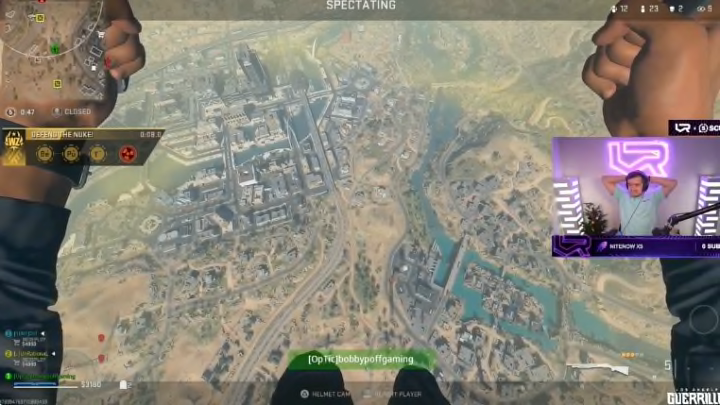 Activision
Call of Duty: Warzone 2 expert Guard Gavin won five games in a row and landed a nuclear bomb without firing a weapon. While some gamers may think that the Warzone 2 expert achieved an impossible feat in the game, here's how Guard Gavin might have approached his goals.
Warzone 2 Player Activated a Nuclear Bomb Without Firing a Shot
Call of Duty expert Guard Gavin released a video on his Twitter page on Dec. 15, showing his process of landing a nuclear bomb without firing a weapon. Guard Gavin, along with other gamers in the comments, revealed their shock at the seemingly impossible feat.
Some Call of Duty players have expressed confusion on how Guard Gavin managed this victory, but others assume that there had been additional details that were ignored. While Guard Gavin won five rounds without firing his weapon, the Warzone 2 expert didn't reveal if he killed opponents with other tools such as a riot shield.
Other Warzone 2 fans speculated that the pro player collected a sufficient amount of C4 which led to leveling a city at his enemies, resulting in winning five Warzone 2 rounds. Since Guard Gavin is an expert player, other Warzone 2 gamers may experience additional difficulties when tackling this goal. Some Call of Duty fans predicted that there will be more displays of interesting methods for dropping a nuclear bomb in the game.
For more Call of Duty information, find out how to watch Call of Duty League Major 1 2023, or find out the location of Building 21 in Warzone 2 DMZ.