Gunfight Tournaments Modern Warfare: Playlist Returns in July 6 Update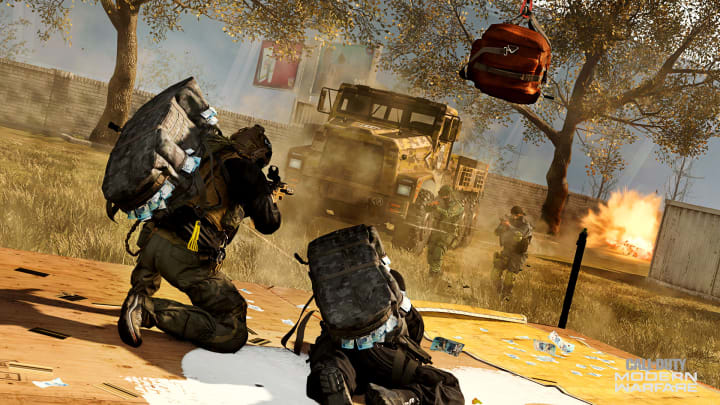 Grab your favorite duo partner, Gunfight Tournaments are back! / Photo courtesy of Activision
Gunfight Tournaments return to the fold in the July 6 Playlist update for Modern Warfare.
Back in action and friendly to new players, Gunfight Tournaments have returned with a new look. The objective for debuting players is to simply string together four wins in a row to be rewarded with some serious loot. This allows for duos to take a loss either before or after a winning streak occurs and still walk away with the spoils.
However, duos must be queued up and stay locked in. Gunfight Tournaments often require players waiting patiently for other matches to conclude, allowing for the bracket to be completed before the next round can start. Winners' rewards include copious amounts of experience and a grand prize involving a new assault rifle blueprint.
Blueprint Gunfight
Though the Gunfight Tournaments will be returning in the new July 6 Playlist update, Blueprint Gunfight will remain available to players. This 2-vs.-2 custom weapon game mode can be a great trial run for duos looking to get in some practice work before the Gunfight Tournaments are underway.