Gunsmith Customs Modern Warfare: New Feature Announced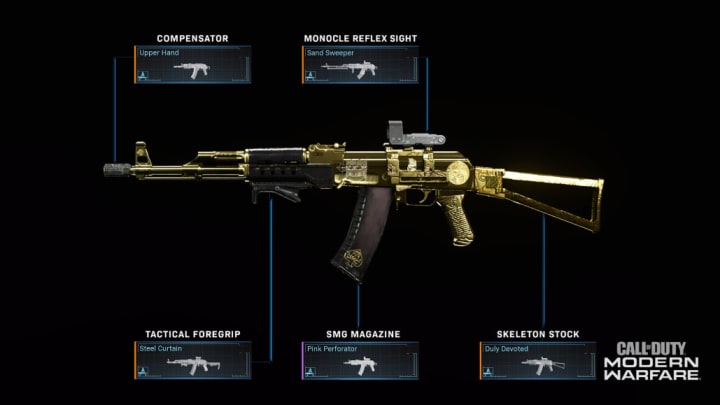 Gunsmith Customs lets players combined aspects of different blueprints together. / Photo by Activision/Infinity Ward
Gunsmith Customs Modern Warfare are a new featured introduced to Call of Duty: Modern Warfare.
The Gunsmith, a Call of Duty multiplayer and Warzone feature, lets players customize their weapons with attachments to fit their play styles. Additionally, players can unlock or purchase blueprints in the game. These blueprints give players access to a weapon with preset attachments to use while they level the weapon up.
These blueprints also come with unique skins outside of what's available through leveling up a weapon.
Gunsmith Customs Modern Warfare: New Feature Announced
Activision announced a new feature called Gunsmith Customs on Monday letting players combine different blueprints together.
"Expand your creativity to build lethal weapons from blueprints in your Armory with Gunsmith Customs. This update allows you to mix and match attachments from blueprints of the same weapon to create epic hybrid blueprints that have unique looks, styles, and capabilities," Activision said.
The example image showed an AK-47 build using five attachments from different blueprints. This should allow players more flexibility as they level up their weapons either in Modern Warfare multiplayer or the free-to-play Warzone.
Additionally, a new contract and LMG were added to Call of Duty: Modern Warfare in the latest update along with the return of Shoot the Ship.