Hades Rod of Fishing: Beginner Fishing Tips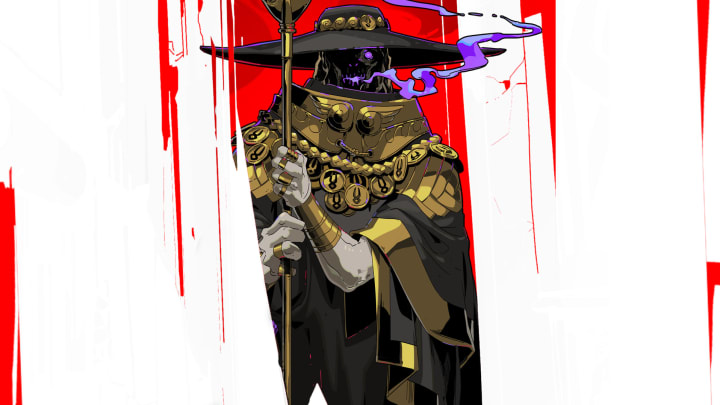 Hades' Rod of Fishing allows you to catch fish worth various rewards throughout your trips through the underworld. / Photo by Supergiant Games
Hades' Rod of Fishing allows you to catch fish worth various rewards throughout your trips through the underworld.
In Hades, the ever-punishing isometric rogue-lite by Supergiant Games, the player is constantly provided means of making their next run more successful. After each run, players can dump Darkness into the Mirror of the Night to improve the rarity of Boons on subsequent runs. Also,giving Nectar to different characters will reward the player with different Keepsakes to use on each run.
Another great way of obtaining rewards throughout each run is by utilizing the Rod of Fishing. After a run, any caught fish can be traded in to the Head Chef in the House of Hades for different rewards. Just make sure to turn them in, because once you start a new run they will be lost.
Hades Rod of Fishing: How to Get the Rod
The Rod of Fishing is one of the earliest renovations offered by the House Contractor. It costs one Diamond, which you can secure by defeating underworld bosses. Once purchased, you don't even have to equip it. As long as you find a Fishing Spot, you will be able to fish.
Hades Rod of Fishing: Where to Fish
Fishing Spots are fairly rare and difficult to identify. They can pop up in just about any type of Chamber on the edge of platforms, typically near pools of water or magma. Look for a shining light — similar to the light used to identify spots that you can examine. Of course, if the room contains an enemy Encounter you won't be able to fish until you've claimed that Chamber's reward.
The game will also audibly notify you that a Fishing Spot is near. If it is a combat Chamber, listen for a "ding!" when you clear the enemies. If it is a non-combat Chamber, listen for the sound as soon as you walk in.
Hades Rod of Fishing: How to Catch Fish
If you're like most players, you might be struggling to catch your first fish. Instinct may tell you to press the catch button the minute you feel a vibration, resulting in many "too early" messages.
You actually have to wait until the bait is pulled down with a bright white flash of light. Be patient and wait for the light, then press the button. Your chance of catching rare fish depends on your timing:
Less than 0.34 seconds will be a Perfect Catch
Perfect Catch guarantees a Rare fish with a 5% chancre for a Legendary fish.
0.34 seconds to 1.0 second will be a Catch
A Catch guarantees a fish with 5% chance to be Rare.
Failure with a "Too Late" message.
Hades Rod of Fishing: How to Claim Rewards
Any caught fish will be held by Zagreus until he returns to the House of Hades. Once there, find the Head Chef in the kitchen. Interact with him to trade in the fish and he will provide rewards depending on the rarity of the fish. Just remember to turn them in, because once you start another run they will disappear if they weren't turned in.