Top Games
Halo Infinite Adds Slayer Playlist in Dec. 14 Update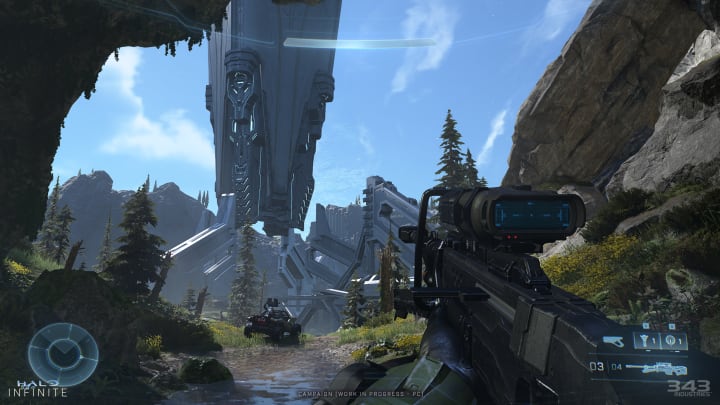 Image courtesy of 343 Industries
343 Industries have revealed that a dedicated Slayer playlist will be coming to Halo Infinite as part of a update today, on Dec. 14.
In a recent Reddit post, 343 confirmed that four new playlists would be heading to the game via a services update. These playlists would be: Slayer, Fiesta, FFA, and Tactical Slayer (SWAT). Previously, the team revealed they had some larger plans for a Slayer mode in Halo Infinite, adding a bunch of new variants. However, the post noted that these new features weren't going to be ready in time for the holiday break.
As a result of this, the Slayer mode which as been added to the game is a more "basic" version for the time being. "To address player feedback for Slayer in the near term, we'll be releasing a basic Slayer offering to start and will look to bolster and expand with more variants in a future update." the post read.
The update will also include adjustments to challenges, including a removal of some of the more "frustrating" mode-specific ones. These challenge adjustments will also be reducing the requirements for some, and adding some brand new ones for the new playlists.
As we approach the end of the year, many fans will be looking ahead to 2022 where some long-awaited features should be making a return to the game, such as campaign co-op and Forge.
In the meantime, though, be sure to drop into Halo Infinite and check out these new playlists.