Top Games
Halo Infinite Black Friday Deals 2021: Are There Any?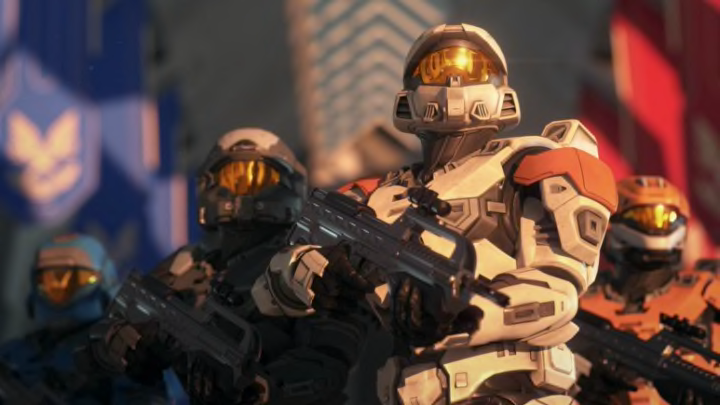 Image courtesy of 343 Industries
Black Friday 2021 is just around the corner which means it's almost the perfect time to shop for anyone who is a fan of Halo Infinite.
Less than a week removed from its launch, Halo Infinite continues to emerge as one of the most promising multiplayer titles out there. With the title's free-to-play multiplayer mode out now, now is a great time to think about differentiating your in-game look from the rest of the pack by picking up some new cosmetic bundles. Here's a breakdown of the Halo Infinite Black Friday deals for 2021.
Halo Infinite Black Friday Deals 2021
With Black Friday deals being revealed across a multitude of popular games — including free-to-play titles such as Fortnite and Overwatch — one game that many players await news for is Halo Infinite.
Although 343 Industries has yet to announce any Black Friday deals for their latest title at the time of writing, it doesn't appear that one will be on the way Halo Infinite.
After all, its multiplayer mode and in-game offerings just launched as free-to-play, and its campaign mode is set to release on Dec. 8 for free with Xbox Game Pass.
Of course, there will surely be other free-to-play game-related Black Friday deals revealed the closer we get to the holidays, and there may just be special offers on official Halo merchandise so be sure to stay tuned for more.