Halo Infinite Could See Return of Warzone According to Datamine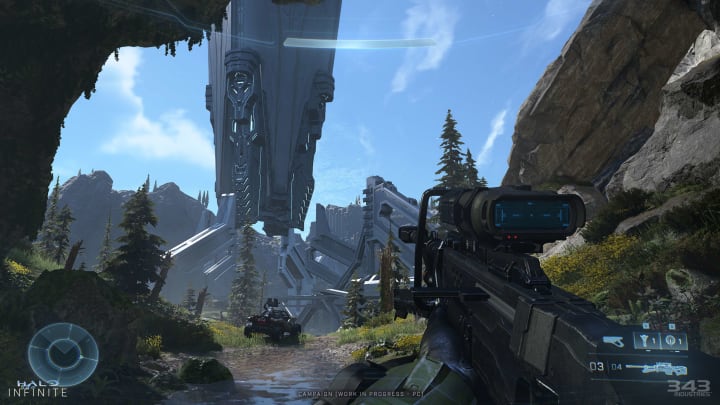 Photo courtesy of 343 Industries
Halo Infinite could see the return of the Warzone mode first introduced in Halo 5, according to a dataminer.
A recent Reddit post by Zhukov detailed how dataminer ItsYaBoi-SkinnyBum uncovered a line of text within the game files that contain the word "Warzone." The text was found as part of a list titled "mode_variant_names" suggesting that the Warzone mode could be making a return in the future.
The mode, first introduced in Halo 5: Guardians, is a 24-player match consisting of two teams of twelve. The objective in this mode is to earn a total of 1,000 victory points or destroy the enemy team's core. Alternative variations on this mode included capturing bases, fighting bosses, and defeating enemy AI.
Is Warzone Coming to Halo Infinite?
As of yet, the inclusion of Warzone in Halo Infinite hasn't been confirmed by 343 Industries. Commenters to the Reddit thread suggested that the data could be left over text. "Could be leftovers from H5? Warzone seemed like a hell of a lot of work so I don't see them bringing it back for launch. Perhaps post launch content?" suggested dinodares99.
This discussion comes in the wake of the news that Halo Infinite will be missing some much-loved modes at launch, such as campaign co-op or Forge. These modes aren't set to arrive until at least three months after the game's launch. The announcement certainly was a disappointment for fans, but perhaps the future inclusion of Warzone could be a welcome burst of hope.
At E3 2021, Halo Infinite's release date was confirmed as Holiday 2021.