Top Games
Halo Infinite Fusion Coil: How to Get a Kill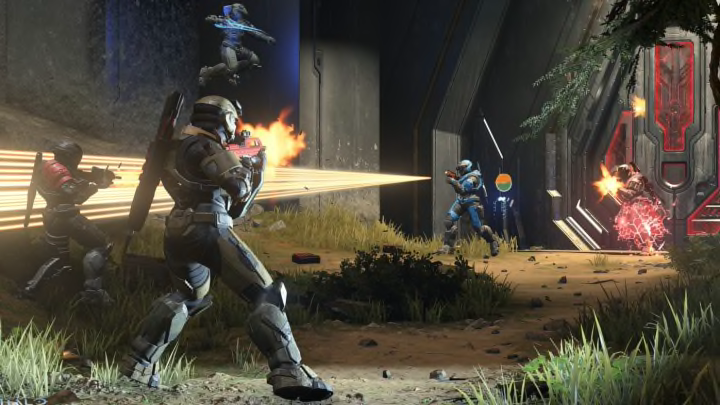 Halo Infinite's Fusion Coils can be picked up and thrown for the first time in series history. / Credit to 343 Industries
Halo Infinite's Fusion Coils are the latest iteration of the dangerous environmental hazard. Where shooters set in modern times favor red barrels that explode when shot, Halo has always eschewed such basic forms of explosive material. Instead, it opts for glowing blue material that, if anything, ups the explosive power in play. Here's how to get a kill with one of these Fusion Coils.
Halo Infinite Fusion Coil: How to Get a Kill
In previous Halo games, Fusion Coil kills were typically the result of either careful planning or dumb luck. They couldn't be manipulated easily, and though their explosive radius and damage were nothing to sneeze at, it wasn't often they would be positioned well enough to provide the chance for a kill.
That's no longer a problem in Halo Infinite. Now, players can pick Fusion Coils up using the interact button. They'll then be able to carry it around and throw it using the attack button. Those throws are forceful, allowing for some long distance lobs or direct pitches.
If you manage to land one of these throws directly on an enemy player, you'll kill them instantly even if they're at full shields. If their shields are already down, landing a Fusion Coil nearby should finish the job. These are the two ways most likely to net you a kill with the Fusion Coil.
But move quickly. Each Halo Infinite map has only a limited number of Fusion Coils, and they won't respawn after being detonated.