Call of Duty
Hastr0 Optimistic About 12th CDL Slot Deal, Reportedly in Talks With Multiple Ownership Groups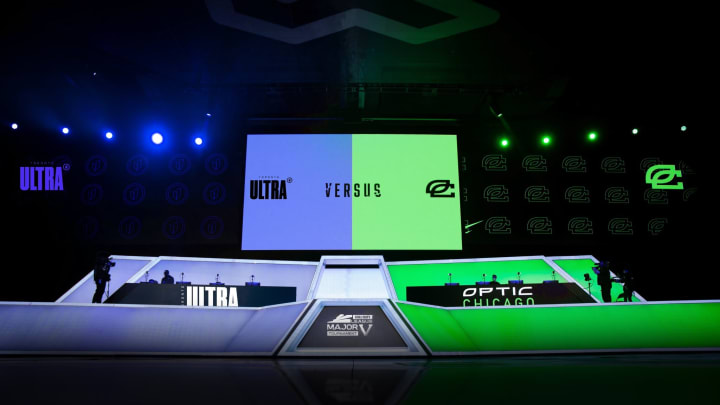 "You all deserved an update," Hastr0 said. / Photo courtesy of OpTic Texas, Call of Duty League
Following the groundbreaking merger between OpTic Gaming and Envy Gaming at the start of November, one of the major questions surrounding the Call of Duty League has been whether or not it would have 12 teams in 2022.
According to Envy founder and owner Mike "Hastr0" Rufail, we might have the answer to that very soon.
On Dec. 2, Hastr0 took to Twitter to provide a quick update on the status of the CDL's 12th team slot, and it appears that Envy and OpTic are making strides towards getting a deal done ahead of the official start of competition in Call of Duty: Vanguard.
"We are still discussing the transfer with multiple, interested ownership groups the earliest of which we are working toward closing with," Hastr0 said on Twitter. "These things take time, but I'm optimistic we'll have 12 teams in CDL in 2022.
"FYI, the league has been extremely helpful and hard working during this process. They want what's best for the entire community. Hope to give you guys good news as soon as we can."
Before long, a handful of fans replied to the Tweet, voicing their hopes that notable North American esports organizations such as eUnited or Cloud9 could be in the mix.
The OpTic-Envy merger not only marked the third time that the OpTic Gaming brand had changed locations in the CDL, but also the removal of the Dallas Empire brand from the league itself.
As such, with the Dallas Empire rebranding to OpTic Texas, the former OpTic Chicago slot has notoriously remained vacant.
In early November, Dot Esports reported that Washington Esports Ventures — the ownership group for the Washington Justice in the Overwatch League — was interested in the slot but officially pulled out of negotiations.