Heartthrob Caitlyn Skin Splash Art, Price, Release Date, How to Get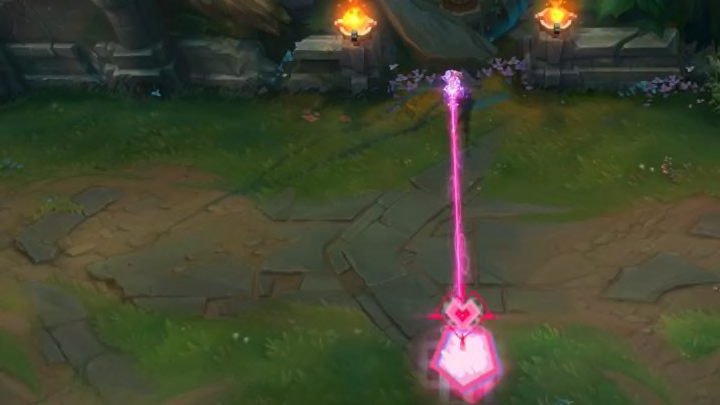 Riot Games
There are a myriad of skins in League of Legends, and they are only adding to that catalogue within the first couple months of 2023.
With a bunch of new Mythmaker skins already available to players, Riot Games has already started to look ahead to Valentine's Day for the new batch of skins.
Caitlyn, Vi, and Amumu are the three champions expected to receive the newest League of Legends skins.
Heartthrob Caitlyn Skin Splash Art
The new Heartthrob Caitlyn skin does not have an official splash art released yet, but this article will be updated with it whenever it is released. It is known that there will be heavy romantic and Valentine's Day implications within this skin line.
Heartthrob Caitlyn Skin Price
There is not an official price for the Heartthrob Caitlyn skin, but it is expected to cost 1,350 RP upon release because that is true for most new League of Legends skins.
Heartthrob Caitlyn Skin Release Date
The Heartthrob Caitlyn skin is planning to be released alongside Patch 13.3 on Feb. 8. Therefore, it will be out early enough to give people time to buy it for Valentine's Day.
How to get Heartthrob Caitlyn in League of Legends
Players will be able to acquire the new skin via the League of Legends shop. If players do not have 1,350 RP in their account, then they will have to pay for the RP before being able to get the skin. Another way to get the skin is through chests and keys, but that is a much less effective and efficient way to acquire the skin.