Helicopters Disabled in Warzone Update Amid Under the Map Glitch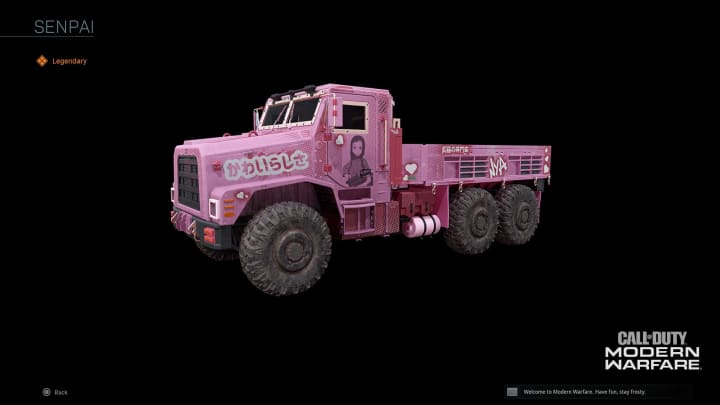 A new anime skin for the Cargo Truck is available in the latest Call of Duty: Modern Warfare update. / Courtesy of Infinity Ward
Infinity Ward and Raven Software applied a patch to Call of Duty: Modern Warfare and Warzone Tuesday disabling helicopters in Warzone and swapping active Modern Warfare multiplayer playlists.
The developers disabled helicopters while they worked on a bug that allowed Call of Duty players to fly the vehicles beneath the map.
Helicopters Disabled in Warzone Update Amid Under the Map Glitch
Plunder Trios will be replaced with Blood Money Trios, and GW Reinfeced, Cranked 3v3 Gunfight and Ground War have been removed. Shoot the Ship is now Shipment 24/7, Gun Game is now Gun Game Reloaded, and Demolition and Boots on the Ground War are now available.
The update added two new store bundles. The Mace: Guns Blazing bundle includes a new skin for the Mace Operator and two legendary weapon blueprints. The Anime Express Bundle contains two legendary weapon blueprints and an anime skin for the Cargo Truck.