HenryG & Kassad to Rebuild Cloud9 Counter-Strike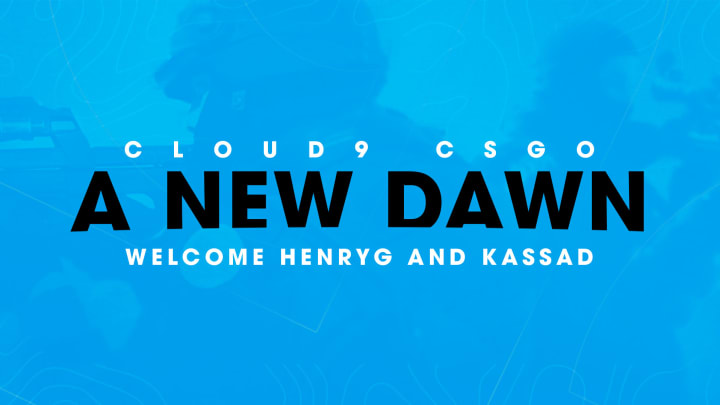 Former commentator Henry "HenryG" Greer and coach Aleksandar "kassad" Trifunović will lead Cloud9's efforts to rebuild its Counter-Strike: Global Offensive roster, Cloud9 announced Monday.
HenryG, who retired from casting Friday, will join Cloud9 as the CS:GO team's general manager. Kassad, meanwhile, will coach the players more directly. The duo have yet to finalize deals with new players, but HenryG set the bar high for them in an interview with Dexerto.
"C9 have entrusted me with their entire CS:GO dynasty and, honestly, I think that's one of the boldest moves any org has made in a long time," he said. "The Cloud9 brand speaks for itself, it is one of the absolute cornerstones of the esports landscape. I'm aware there is a certain level of expectation going forward now. Failure simply isn't an option."
HenryG and kassad praised Cloud9's apparent commitment to the building process. Kassad, who had been without a team since leaving 100 Thieves in April, said this new project reinvigorated his waning passion for the game.
"After just a couple of conversations with Cloud9 and Henry, I realized that we see things the same way," he said. "He is super enthusiastic, focused and energetic about this and it really lit the spark that I thought I had lot in the last couple of months."
Cloud9 disbanded its old roster, assembled at the start of 2020, on Sunday to make way for HenryG and kassad's new vision. The organization has failed to live up to the prestige of its brand in CS:GO competition since its win at the 2018 Boston Major.