Hideo Kojima Teases New Project, Maybe Starring Norman Reedus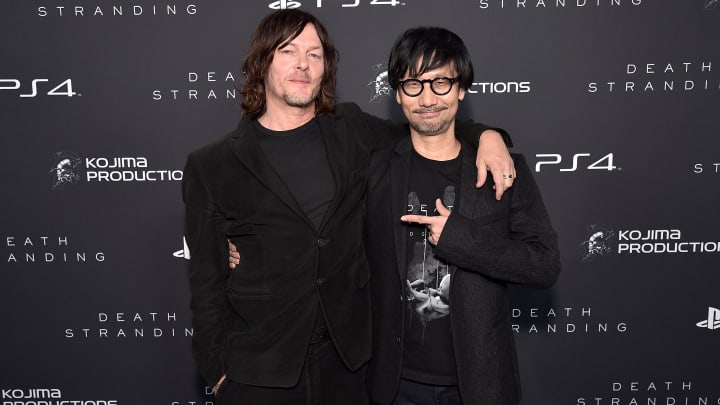 Kojima and Reedus pose together at a press event for Death Stranding. / Bryan Bedder/GettyImages
Hideo Kojima has teased his next project, and it appears his collaborator and friend Norman Reedus may be involved.
Kojima, who is best known for creating the Metal Gear Solid series and Death Stranding, posted an image of several people working in what appears to be a film studio space. Although the people in the frame are out of focus, fans believe a figure wearing a white shirt, black pants and black boots is actor Norman Reedus ("The Walking Dead"). Reedus was set to star in Kojima's cancelled Silent Hills project, and went on to star in Death Stranding instead.
"Recently, I've been revising the plan and script, and experimenting with everything else," Kojima tweeted alongside the photo.
Ubiquitous games media figure Geoff Keighley, another friend of Kojima's and the organizer of The Game Awards, replied to his tweet with the eyes emoji. Fans have theorized this could mean a Kojima appearance at this year's Game Awards, which are scheduled to take place Dec. 9.
Although Kojima is best known for his work in games, he's long demonstrated an appreciation for film and television. His company, Kojima Productions, announced the formation of a film and TV studio in Los Angeles earlier this week. The timing suggests this new project won't be a game at all, but nothing has yet been confirmed.