Hiko Announces Retirement From Pro Valorant, Going Full-Time Content Creator for 100 Thieves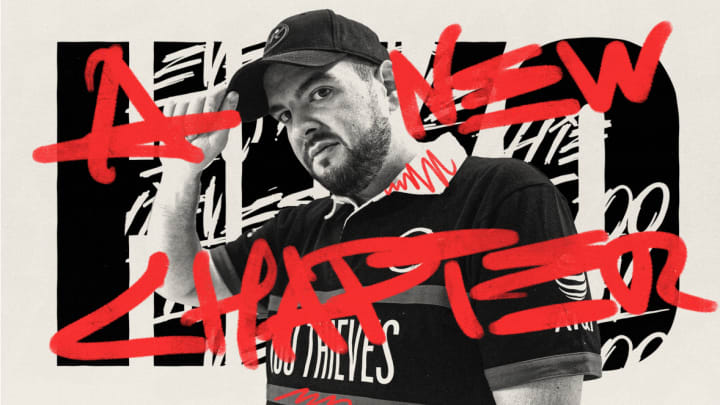 Spencer "Hiko" Martin has retired from professional Valorant. / Image courtesy of 100 Thieves
100 Thieves' Spencer "Hiko" Martin has retired from professional Valorant, the North American organization and the esports veteran announced Tuesday.
One of the most popular faces in the tactical FPS genre, headlined by a seven-year pro Counter-Strike: Global Offensive career representing Area51 Gaming, Complexity, Cloud9, Team Liquid, Rogue and more, Hiko has now officially signaled to take a step back from the Valorant Champions Tour (VCT) circuit and be a full-time content creator for 100 Thieves.
"Today, I am announcing my retirement from professional Valorant," Hiko said in his announcement video. "This decision was pretty bittersweet for me. I'm sure I'm going to miss competing, but I'm also super excited to announce that I will be continuing my content creation career under 100 Thieves."
Following his departure from what ended up being his last stint in CS:GO pro play with Rogue in 2019, Hiko was easily one of the most successful Valorant streamers within weeks of its launch, pulling off clip after clip with his natural lurking, solo site play and clutching ability.
Months later in June 2020, the "captain of clutch" landed a new home with 100 Thieves as the team captain and key voice of their Valorant team.
"When I first started playing Valorant," Hiko said. "I wasn't really sure if I wanted to remain a streamer or actually go pro in Valorant and try to play competitive Valorant. When I did make the decision that I wanted to though, there were a lot of organizations that had reached out to me to possibly make a team for them and it seemed like pretty from since day one, my vision aligned the most with 100 Thieves."
Seemingly welcoming Hiko with open arms and the keys to the roster, 100 Thieves notably took home first place in the December 2020 First Strike North America event within weeks of forming their core roster.
Across their following 2021 VCT run, 100 Thieves had remained in the mix among the top Tier-1 teams in North America, most notably making it to Stage 3 Masters Berlin as the region's second seed and pulling off some historic comebacks against the likes of EMEA's Gambit Esports and Acend.
"He had tens of thousands of people watching him every single day," 100 Thieves CEO Matthew "Nadeshot" Haag said in the video, "he was one of the best players in the world and he still had the passion and drive after decades of competing to jump back in and try to make a name for himself in Valorant.
"Ever since the beginning, once he signed with us, he believed in the vision. He helped us architect some of our rosters throughout the last couple years, and it's just been a joy to have him a part of our organization."
At the start of the month, Dot Esports first reported that Hiko would likely depart from 100 Thieves' starting roster, with the org looking to significantly reshape its program behind the leadership of newly appointed head coach Sean Gares and general manager Daniel "DDK" Kapadia.
According to Dot Esports, 100 Thieves' new starting Valorant roster will reportedly be:
Peter "Asuna" Mazuryk
Sean "bang" Bezerra
Derrek "Derrek" Ha
Brenden "stellar" McGrath
William "Will" Cheng