Apex Legends
Hilarious Valkyrie Tactical Glitch Discovered in Apex Legends
By Michael Grullon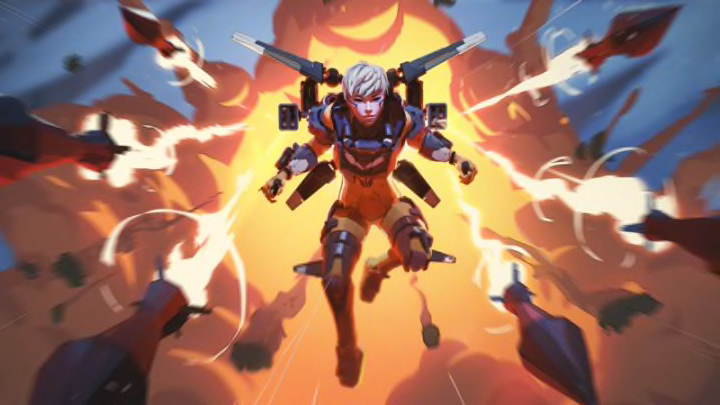 One Apex Legends player has uncovered a new Valkyrie glitch that is hilarious to watch / Respawn Entertainment
There have been many hilarious glitches and tricks seen by players in Apex Legends throughout the years. You can find many of them scrolling through the Apex Communities on Twitter, Youtube, and Reddit, and today, a new one featuring Valkyrie is generating laughs all over the Apex Legends Reddit.
In the short clip posted to their Reddit, user aurarasburst and their team discovered the bug midway through a match. When one of them playing as Valkyrie decided to use their tactical power, Missile Swarm, they noticed one of the missiles swarm just a little slower than the rest.
In the video, you can see one of the missiles practically moving in slow motion as it approaches the ground near the squad. It created a funny, dramatic moment that got both the team and Reddit commenters laughing, with one user asking "Is this a Matrix promotion?"
Coupled with the sight of seeing the missile suddenly return to normal speed when it collided with the ground, the glitch made for a funny clip that has already seen a decent about of upvotes and views since it was posted. It's unknown what caused the missile glitch, or if it was just a one-time game-bug, but it provided for a hilariously dramatic moment that would fit perfectly with the legendary Titanic song "Every Night in my Dreams."