Top Games
Hitman 3 Mysterious Switch: How to Unlock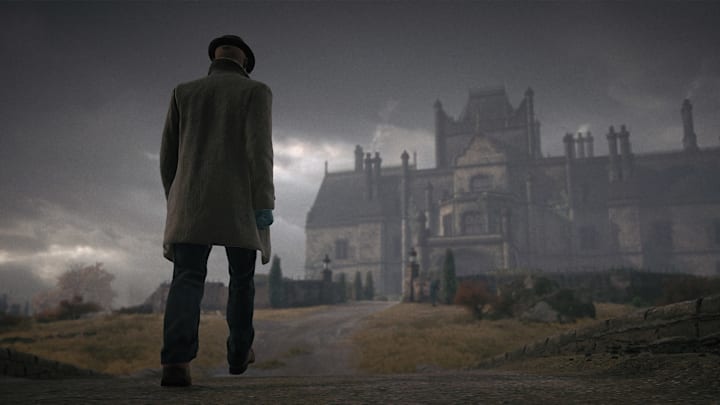 Hitman 3 Mysterious Switch how to unlock. / IO Interactive
Hitman 3 is played across six interactable maps filled with secret items and areas. During the Death in the Family mission, the Mysterious Switch is assigned to a bookcase within Thornbridge Manor. A number of steps must be taken in order to unlock the Mysterious Switch.
Hitman 3 Mysterious Switch: How to Unlock
The first step to unlocking the Mysterious Switch in Hitman 3 is to find the crowbar. Outside of the manor, venture to the right side of the house where some housekeepers are talking with security. The crowbar can be found in a crate filled with wine bottles sitting next to a green truck.
Next head inside the manor and go upstairs to the Couple's Bedroom. Use the crowbar to unlock the door and find the walking cane sitting immediately to Agent 47's right. This walking cane is the key to unlocking the Mysterious Switch in Hitman 3.
After you have acquired the walking cane head down the hall to the right of the Couple's Bedroom door and you'll find the library. The Mysterious Switch will be on the first bookcase to the left of the entranceway. The walking cane will unlock the Mysterious Switch and grant Agent 47 access to a secret room.
The secret room features peepholes to spy on NPC's and a letter giving Agent 47 additional intel about the murder mystery. This intel unlocks new avenues and outcomes for his mission. The room can also be used to hide from security since no one else in the manor knows about the Mysterious Switch.
Hitman 3's Death In the Family mission can still be completed without accessing the secret room. Discovering the room achieves a number of challenges for the Dartmoor level, so it is still worth the while.
Hitman 3 is available now on PS4, PS5, Xbox One, Xbox Series X, Nintendo Switch, Google Stadia, and PC.