Hogwarts Legacy Delayed to 2022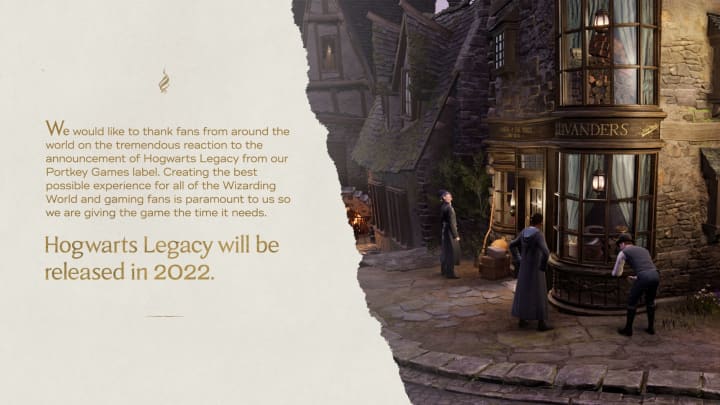 Hogwarts Legacy won't be released until 2022, publisher Warner Bros. Interactive Entertainment announced Wednesday. Neither WBIE nor development studio Avalanche Software provided a reason for the delay; the companies said only that Avalanche aimed to create the best possible game for fans.
Hogwarts Legacy Delayed to 2022
"We would like to thank fans from around the world on the tremendous reaction to the announcement of Hogwarts Legacy from our Portkey Games label," reads the announcement. "Creating the best possible experience for all of the Wizarding World and gaming fans is paramount to us so we are giving the game the time it needs."
Sony first revealed Hogwarts Legacy during a PlayStation 5 showcase broadcast in September. The long-rumored title places players in 1800s Hogwarts, where they play as a student with the unique ability to master Ancient Magic. The game will be an open-world action RPG, allowing players to explore Hogwarts and the surrounding grounds.