Hogwarts Legacy Gets 2022 Holiday Release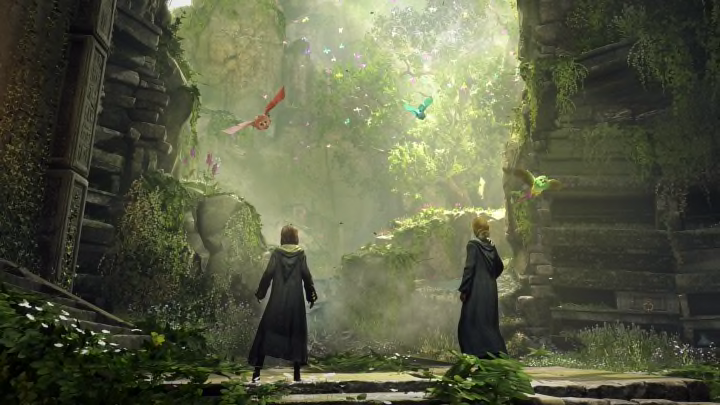 Image courtesy of Warner Bros. Games
Hogwarts Legacy finally has a release window, with the game set to launch later this year.
Yesterday, Warner Bros. Games introduced the Official Gameplay Reveal for the upcoming RPG, Hogwarts Legacy. Based in the world of Harry Potter, players will be dropped into the world as their own character set to uncover the hidden truths behind the wizarding world.
The game's description reads, "Hogwarts Legacy is an immersive, open-world action RPG set in the world first introduced in the Harry Potter books. For the first time, experience Hogwarts in the 1800s. Your character is a student who holds the key to an ancient secret that threatens to tear the wizarding world apart. Now you can take control of the action and be at the center of your own adventure in the wizarding world. Your legacy is what you make of it."
In what has been a highly anticipated, and equally discussed, release, Hogwarts Legacy had faced rumors of delays for some time. Now, thanks to the game's dedicated State of Play presentation, it seems those concerns have been put to rest.
Hogwarts Legacy Gameplay Reveal and Release Date Announced
Hogwarts Legacy is currently slated for a Holiday release in 2022. At the time of writing, a definitive release date has yet to be revealed, but fans can likely expect to see the finished product around November or December.
More information regarding the game will likely arrive as we move closer to the Holiday season.
Hogwarts Legacy will be available on PlayStation 4, PlayStation 5, Xbox One, Xbox Series X|S consoles, Nintendo Switch and PC.