Hogwarts Legacy PC Specification Detailed: Minimum, Recommended, Ultra, Ultra 4K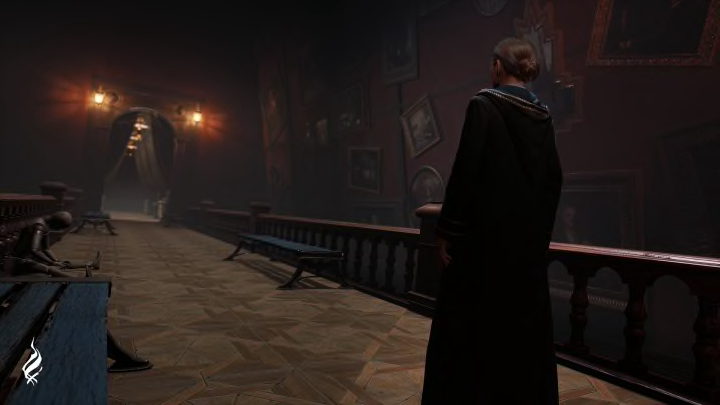 Avalanche Software
There's just a few weeks remaining before Hogwarts Legacy launches on Feb. 10. If you're looking to play it on PC, then you'll need to check the PC specifications.
Hogwarts Legacy, the upcoming RPG from Avalanche Software, is set in the Wizarding World during the 1800s. Players take on the role of a fifth year student starting Hogwarts for the first time. Players will get to customize their character's appearance, house, gender, voice and more.
Recently, publisher Warner Bros. revealed the voice cast for the upcoming game, which includes actor Simon Pegg as Hogwarts Headmaster Phineas Nigellus Black.
With the game set to release early next month, eager players will want to start making their preparations. For PC players, these steps include checking that their system can run the game smoothly.
Luckily, the PC specifications for Hogwarts Legacy have been revealed. Here's what you need to know.
Hogwarts Legacy Minimum and Recommended PC Specifications Listed
Hogwarts Legacy Minimum PC Specifications
OS - 64-bit Windows 10
CPU - Intel Core i5-6600 (3.3 GHz) or AMD Ryzen 5 1400 (3.2 GHz)
RAM - 16 GB
GPU - NVIDIA GeForce GTX 690 4GB or AMD Radeon RX 470 4GB
DirectX Version - DX 12
Storage - 85 GB HDD
Notes - SSD (Preferred), HDD (Supported), 720p/30fps, Low Quality Settings
Hogwarts Legacy Recommended PC Specifications
OS - 64-bit Windows 10
CPU - Intel Core i7-8700 (3.2 GHz) or AMD Ryzen 5 3600 (3.6 GHz)
RAM - 16 GB
GPU - NVIDIA GeForce 1080 Ti or AMD Radeon RX 5700 or INTEL Arc A770
DirectX Version - DX 12
Storage - 85 GB SSD
Notes - SSD, 1080p/60 fps, High Quality Settings
Hogwarts Legacy Ultra and Ultra 4K PC Specifications Listed
Hogwarts Legacy Ultra PC Specifications
OS - 64-bit Windows 10
CPU - Intel Core i7-10700K (3.80 GHz) or AMD Ryzen 7 5800X (3.80 GHz)
RAM - 32 GB
GPU - NVIDIA GeForce 2080 Ti or AMD Radeon RX 6800 XT
DirectX Version - DX 12
Storage - 85 GB SSD
Notes - SSD, 1440p/60 fps, Ultra Quality Settings
Hogwarts Legacy Ultra 4K PC Specifications
OS - 64-bit Windows 10
CPU - Intel Core i7-10700K (3.80 GHz) or AMD Ryzen 5800X (3.80 GHz)
RAM - 32 GB
GPU - NVIDIA GeForce 3090 Ti or AMD Radeon RX 7900 XT
DirectX Version - DX 12
Storage - 85 GB SSD
Notes - SSD, 2160p/60 fps, Ultra Quality Settings