Horizon Forbidden West Aloy Face Model: Was It Changed?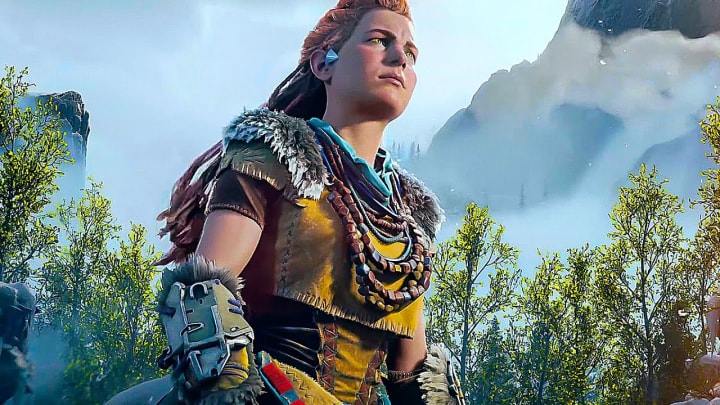 courtesy of Sony Interactive Entertainment
Horizon Forbidden West's Aloy face model has been getting a lot of attention lately.
Aloy's face in Horizon Forbidden West has become chubbier than before and fans have been divided with opinions about it.
The journey of Aloy, the huntress, continues as we get a step closer to the release of Horizon Forbidden West. The game is a sequel to Horizon Zero Dawn that was released in 2017 where Aloy survives in an apocalyptic world.
A gameplay video was released by Sony Interactive Entertainment last Friday. As people got a closer look at Aloy, they have noticed how her visuals have gone through changes and it has not pleased some people.
Horizon Forbidden West Aloy Face Model: Was It Changed?
To answer the question if Aloy's face has changed or not- the answer is a definite yes.
She has become chubbier compared to 2017. She has a more visible chin line under her lips and her cheeks have gained fat. Overall, her face is more round than before.
Skin details have also been added. In Horizon Zero Dawn, Aloy had simply smooth skin. In Horizon Forbidden West, we see freckles and face flushes. Considering that Aloy is Caucasian, this may be a more natural reaction to the Sun rather than simply getting tanned.
People who are with the change claim she looks more like a natural human being. Aloy certainly does not meet the universal beauty standards as previous female protagonists such as Lara Croft from Lomb Raider or Aerith from the Final Fantasy series. As female representation in games has become more of an issue in the gaming field, this may be a vital point.
Others say that Aloy is a hunter is an Apocalyptic setting and she should be fit. It is not a matter of being beautiful, but the background settings of the game. A Reddit thread also made a point on how chubby main characters are just unusual, and good-looking characters are wanted by players regardless of gender.
Fans have been wondering if there is a vital reason for the developers of Horizon Forbidden West to make changes to Aloy's face model. While the release date of the game is yet to be announced, we can only wait for more information to come out.