Top Games
Horizon Forbidden West Editions: Collector's and Digital Deluxe Editions Detailed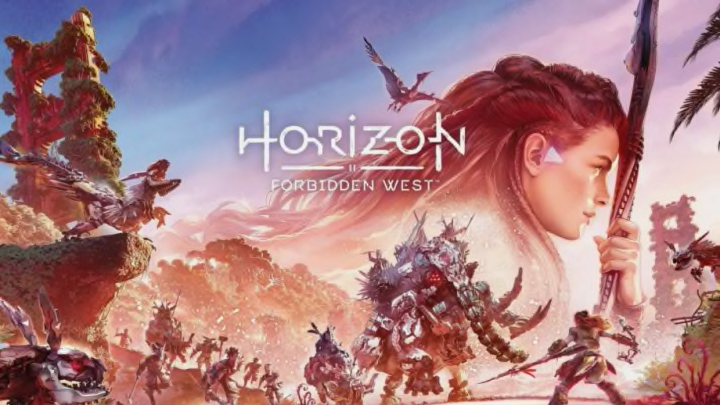 Photo courtesy of Guerrilla Games
Horizon Forbidden West Editions are now up for pre-order. Set to release Feb. 18 2022, fans can choose to spend a certain amount of money for the next installment in the Horizon series.
As described in a Sony blog, "Last year we made a commitment to deliver free upgrades for our cross-gen launch titles, which included Horizon Forbidden West. While the pandemic's profound impact pushed Forbidden West out of the launch window we initially envisioned, we will stand by our offer: Players who purchase Horizon Forbidden West on PlayStation 4 will be able to upgrade to the PlayStation 5 version for free."
"I also want to confirm today that moving forward, PlayStation first-party exclusive cross-gen titles (newly releasing on PS4 & PS5)–both digital and physical*–will offer a $10 USD digital upgrade option from PS4 to PS5. This will apply to the next God of War and Gran Turismo 7, and any other exclusive cross-gen PS4 & PS5 title published by Sony Interactive Entertainment."
Horizon Forbidden West Editions: Collector's and Digital Deluxe Editions Detailed
Horizon Forbidden West Digital Deluxe Edition
Price: $79.99
Horizon Forbidden West (Digital) PS4 and PS5 versions
2 Special Outfits (Carja Behemoth Elite and Nora Thunder Elite)
2 Special Weapons (Carja Behemoth Short Bow and Nora Thunder Sling)
In-game Resources Pack including ammunition, potions, and travel packs
In-game Apex Clawstrider Machine Strike Piece (more on Strike in the FAQ)
Exclusive Photo Mode pose and face paint
Digital Art Book
Digital Soundtrack
Digital Version of The Sunhawk, the first Horizon Zero Dawn graphic novel
Horizon Forbidden West Special Edition
Price: PS4 $69.99, PS5 $79.99
Gorgeous SteelBook with a physical disc copy for either PS4 or PS5
Digital soundtrack (via voucher), as well as a mini art book
Horizon Forbidden West Edition Collector's Edition
Price: $ 199 .99
Horizon Forbidden West (Digital) PS4 and PS5 versions
Horizon Forbidden West SteelBook Display Case
Download code for the game will be supplied via voucher in the box.
A custom sculpted Tremortusk and Aloy statue
Statues will require some assembly; detailed instructions will be provided with the box!
Mini Art Book
2 Special Outfits (Carja Behemoth Elite and Nora Thunder Elite)
2 Special Weapons (Carja Behemoth Short Bow and Nora Thunder Sling)
In-game Resources Pack including ammunition, potions, and travel packs
In-game Apex Clawstrider Machine Strike Piece
Exclusive Photo Mode pose and face paint
Digital Soundtrack
Digital Version of The Sunhawk, the first Horizon Zero Dawn graphic novel
Horizon Forbidden West Regalla Edition
Price: $ 259 .99
Horizon Forbidden West (Digital) PS4 and PS5 versions
Horizon Forbidden West SteelBook Display Case
Download code for the game will be supplied via voucher in the box.
A Regalla-themed, custom sculpted Tremortusk and Aloy statue
Statues will require some assembly; detailed instructions will be provided with the box!
Replica Focus and custom stand
2 Art Print Cards
Replica Sunwing and Clawstrider Machine Physical Strike Pieces
Mini Art Book
Canvas Map
2 Special Outfits (Carja Behemoth Elite and Nora Thunder Elite)
2 Special Weapons (Carja Behemoth Short Bow and Nora Thunder Sling)
In-game Resources Pack including ammunition, potions, and travel packs
In-game Apex Clawstrider Machine Strike Piece
Exclusive Photo Mode poses and face paints
Digital Soundtrack
Digital Version of The Sunhawk, the first Horizon Zero Dawn graphic novel