Top Games
Horizon Forbidden West Reportedly Delayed to 2022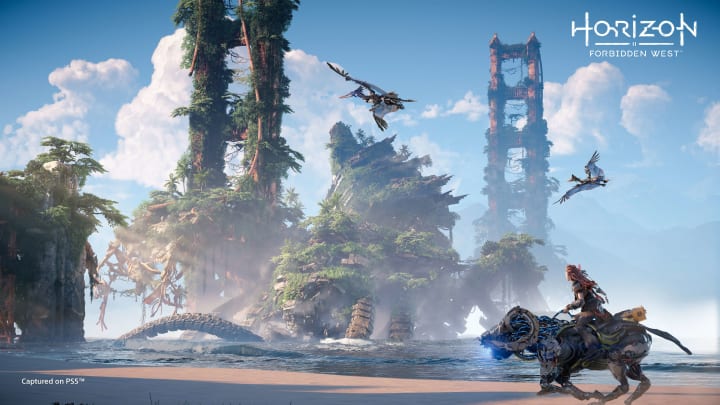 Horizon Forbidden West won't arrive until the first quarter of 2022. / Photo courtesy of Sony
Sony has delayed Horizon Forbidden West to the first quarter of 2022, per a Bloomberg report published Friday. The game was previously scheduled to arrive this holiday season.
Rumors of the delay were first raised Thursday by Games Beat reporter Jeff Grubb during an appearance on the Giant Bomb podcast. Sony has yet to officially confirm the delay.
Horizon Forbidden West is the highly anticipated sequel to 2017's Horizon Zero Dawn. The series has become one of Sony's flagship PlayStation franchises, with Forbidden West's console exclusivity standing as one of the strongest draws for PlayStation 5 buyers.
Forbidden West is the latest in a year full of delays from companies across the industry. Product slowed down dramatically on several high-profile projects as a result of working during the COVID-19 pandemic. Developers were forced to work from home, which presented new challenges that hampered the production process.
PlayStation Studio head Herman Hulst hedged against a possible delay for Forbidden West in a post on the PlayStation Blog published in June.
"For Horizon, we think we are on track to release this holiday season," he said in the question and answer session. "But that isn't quite certain yet, and we're working as hard as we can to confirm that to you as soon as we can."
That same Q&A session included Sony's decision to push the next God of War, the sequel to another of Sony's most popular franchises, into 2022.