Top Games
How and When to Access the Deathverse: Let It Die Beta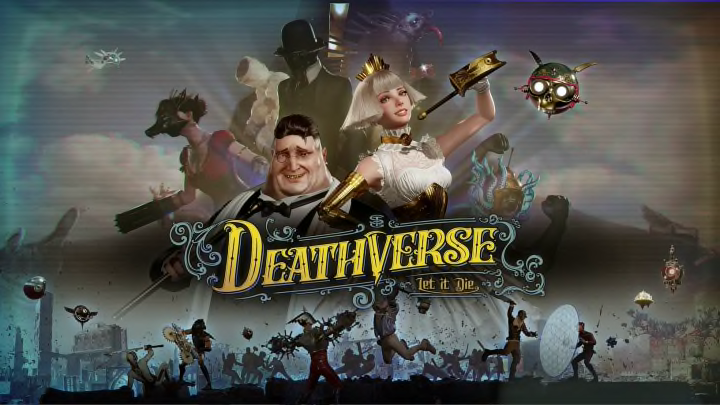 Players interested in Deathverse: Let It Die are curious about how and when they'll be able to access the game's beta. / SUPERTRICK Games, Gungho Online
Players interested in Deathverse: Let It Die are curious about how and when they'll be able to access the game's beta.
Developer SUPERTRICK Games and publisher Gungho Online invite up to 16 players to take their places in the Death Jamboree as part of a brand new PvPvE multiplayer title: Deathverse: Let It Die. Hundreds of years following a catastrophic seismic event in 2026, Death Jamboree has become one of the most popular reality shows around in an effort to "to satiate the devastated human heart."
"Will you be the last one standing? The star who thrills the crowd and wins wealth and glory beyond compare? Now is your time to shine!" It's PlayStation store description reads.
Deathverse: Let It Die Beta Times
Deathverse: Let It Die will only be available on the following days at the corresponding times:
Saturday, May 28 at 4-11 p.m. EST (1-7 p.m. PT)
Sunday, June 5 at 4-10 a.m. EST (1-6 a.m. PT)
Clearly, this is meant to allow all fans across the globe to have their shot at the beta. All players, regardless of date and time, will have access to its tutorial level, training mode, and a few rounds of games.
Those who do manage to both get in and hang around long enough to experience the full breadth of the beta will be gifted with the following prizes:
"TEST PILOT" Account Title
"T-Pose" Emote
"Premium Uncle-D2" Decal
Players who already own and have progressed in the original Let It Die game will also receive the "SENPAI" title if they have reached the fourth floor in Tower of Barbs.
The Deathverse: Let It Die beta will be available for PlayStation 4 and PlayStation 5 consoles. More information can be found on the official PlayStation blog.