How Do Perks Work in Warzone 2?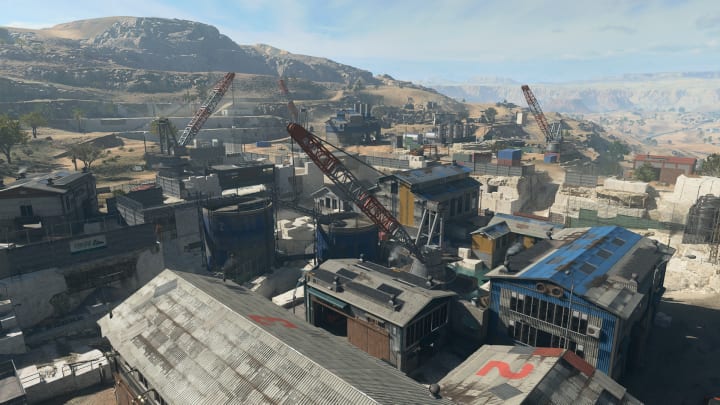 Activision
In Call of Duty: Warzone 2, the rework of the Perk system is one of the biggest changes that have differentiated the sequel from its predecessor.
As was the case in the original Warzone, having your own Perks can drastically change the outcome of your matches in Warzone 2. Here's a breakdown of everything you need to know about how Perks work in Warzone 2.
How Do Perks Work in Warzone 2?
First and foremost, the Perks used in Warzone 2 themselves are the same as those that were first introduced in Modern Warfare 2.
The main difference in Warzone 2, however, is that players are not able to choose each and every Perk they want to use. Instead, you have to choose one of the eight premade sets from Infinity Ward. Each Perk Package includes four Perks:
Vanguard: Double Time, Bomb Squad, Resupply, High Alert
Commando: Scavenger, Strong Arm, Fast Hands, High Alert
Specter: Double Time, Tracker, Spotter, Ghost
Scout: Scavenger, Strong Arm, Focus, Ghost
Sentinel: Battle Hardened, Bomb Squad, Cold-Blooded, Quick Fix
Warden: Double Time, Strong Arm, Fast Hands, Quick Fix
Weapon Specialist: Overkill, Strong Arm, Spotter, Survivor
Recon: Double Time, Tracker, Focus, Birdseye
As can be seen from the options above, those wanting to use Overkill will have to use the Weapon Specialist Perk Package.
Lastly, Perk Packages can only be obtained in Warzone 2 by picking up your Loadout, which can be done via buying Loadout Drop Grenades, completing Strongholds or Black Sites, or by securing one during the Loadout Drop public event.
---
For more on Call of Duty, be sure to check out our top five lists:
Additionally, feel free to check out our timeline on the history of the Call of Duty franchise!