Top Games
How Do You Identify Items in Diablo II: Resurrected?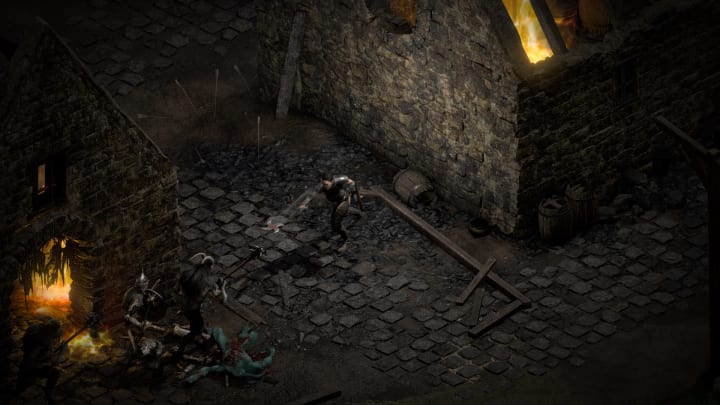 Identifying items in Diablo requires either a Scroll of Identify or a chat with Deckard Cain. / Photo courtesy of Blizzard
How do you identify items in Diablo II: Resurrected? The identify mechanic is a staple of the Diablo series, running all the way back to the first game to bear the name Diablo on its cover, but it's also one of the many mechanics in the series that remains obscure for new players.
How Do You Identify Items in Diablo II: Resurrected?
As you're adventuring through the world of Sanctuary, slaying demons and looting their corpse, you'll quickly stumble across items that are greyed out and unknown. These are the the ones you'll need to identify.
To do so, you have a few options. One is to use a Scroll of Identify on the item in question. These are common drops when killing enemies, so you can farm them up by killing enemies for a while. Once you have one, right-click it and then click on the item you want to identify. Tomes of Identify work the same way, and can stack up to 20 scrolls for efficient storage.
Your other option is to bring your unidentified items to Deckard Cain. You can unlock him by completing the Search for Cain quest, in which you'll rescue the series regular. Because the quest is tied to the game's main story, it's impossible to miss.
To rescue him, click on his cage. That'll send him to town, where you can talk to him and engage him in identifying items. If he isn't rescued the first time, the Sisterhood of the Sightless Eye will do his bidding, and he'll charge 100 gold for each item you have identified.