Apex Legends
How do Zip Rails Work in Newest Apex Legends Map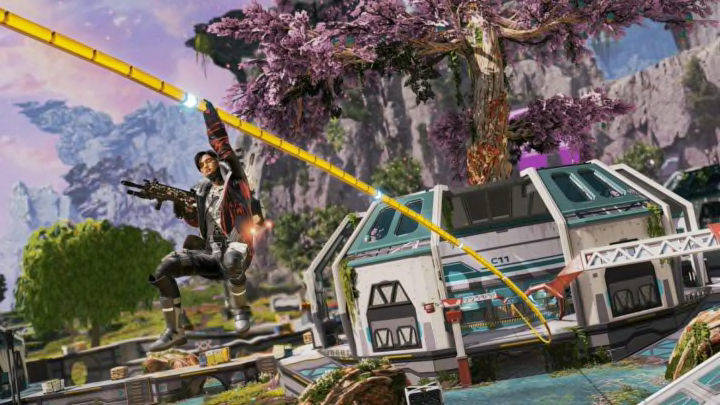 Zip Rails are the newest addition coming to Apex Legends. With the addition of a new map on Nov. 1, players can look forward to new features.
Respawn Entertainment is constantly trying to evolve the way teams rotate around Apex Legends. The game already has a fast pace meta, but it can be difficult to balance that movement. Especially when it comes to movement around the map. Respawn has added vehicles or different map features to help with the process and Broken Moon is no different.
Here's what Respawn had to say about the new movement feature, "A fast, predictable way to get from one location to another and effectively outrun the ring, these rails are set up along predetermined paths to quickly move from one POI to the next. Players can get through some particularly challenging rotations and even move within points of some of the larger landmarks. While riding the rails you have all the same functions available to you as a zip line—but with increased speed and momentum."
And based on the description, it seems players will slowly pick up speed as they ride the rail. This should allow players to easily travel from one POI to another, looking for a fight or more loot. This will also make the ring less dangerous as players can loot until the last second, and hop on the rail to safety.