How Long is Far Cry 6's Story Mode?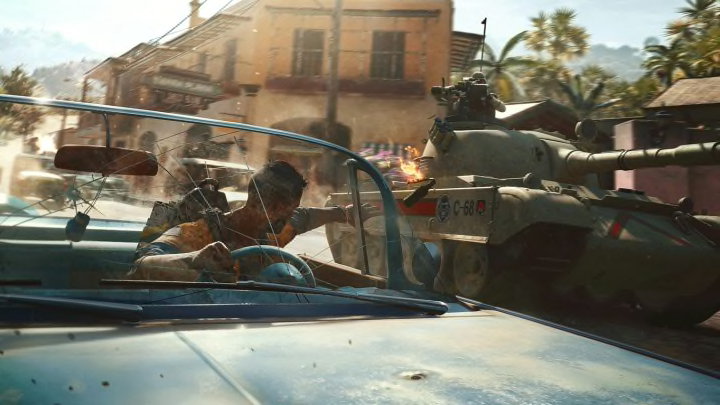 Far Cry 6 / Credit to Ubisoft
How Long is Far Cry 6's Story Mode?
Far Cry 6 has plenty of content to keep players busy. In Ubisoft's latest adventure game players can build their own weapons known as resolver weapons, befriend one of the many animal "amigos" in the game as a battle companion, and even wield backpacks with unique abilities such as firing a volley of rockets. But not every player will experience everything Far Cry 6 has to offer.
Because of the nature of open-world games, much of Far Cry 6's content does not have to be completed for the game to be "beaten." Players can choose which particular side missions they want to complete, if any at all.
How Long is Far Cry 6's Story Mode?
The main campaign of Far Cry 6 should take the average player roughly 15-8 hours to complete if they don't get distracted or skip any cutscenes. Players who want to spend more time completing Far Cry 6's plentiful side missions can expect to spend 20-25 hours in the game. To fully complete the game, side missions and all, players can expect to spend at least 30-35 hours in game.
However, these numbers don't include future content for Far Cry 6 like the DLC players receive from the season pass.