How Much is a Nintendo Switch: Holiday 2021 Shopping Guide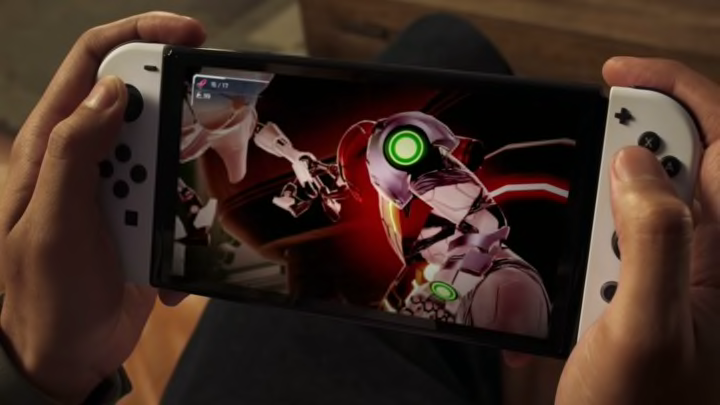 Photo By Nintendo
At this time of year, a Nintendo Switch would be a great present for anyone.
You can buy the Nintendo Switch system at retailers such as Amazon, Best Buy, Target, GameStop, or direct from the Nintendo store.
The Nintendo Switch has different models one can choose from: OLED model, the original Nintendo Switch, and the Nintendo Switch Lite. All of these models come in different styles, colors and some feature popular games like Animal Crossing: New Horizons and Pokemon packaged in bundles.
How Much is a Nintendo Switch: Holiday 2021 Shopping Guide
The Nintendo Switch is retailed at $299.99 and comes in two Joy-Con colors: Gray, and Neon Blue & Neon Red, as well as an Animal Crossing: New Horizon design. The ACNH design retails at $299.99
The Nintendo Switch with the OLED display comes in White or their signature Neon Blue and Neon Red. Retail price starts at $349.99. The OLED screen creates brighter and more vibrant gameplay compared to that of the original Nintendo Switch. This model has a 7-inch OLED display and features enhanced audio.
The Nintendo Switch Lite is the lighter, compact version of the original and comes in five colors, and a special Pokemon Dialga & Palkia design. The Nintendo Switch Lite comes in Coral, Yellow, Turquoise, Blue, and Gray. Retail pricing starts at $199.99.