Top Games
How Much is an Xbox Series X|S: Holiday 2021 Shopping Guide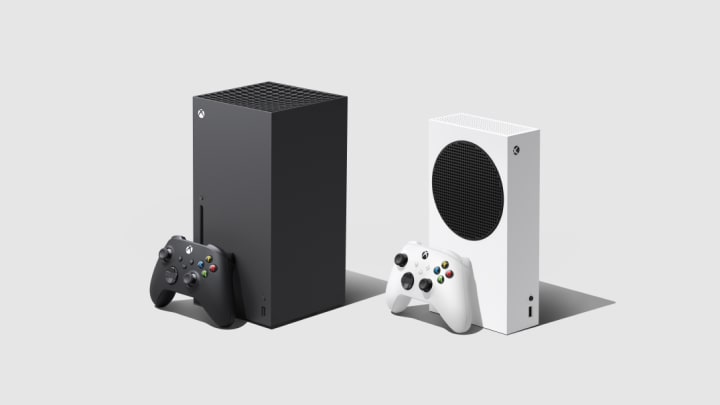 Image courtesy of Microsoft
With the latest rounds of Xbox Game Pass and Games with Gold titles seemingly set to bring new players plenty of content to enjoy at the turn of the new year, a next-gen Xbox Series X|S console certainly seems like a worthwhile gift for any gamer.
Here is a holiday 2021 shopping guide for those wondering how much an Xbox Series X|S costs at the moment in North America.
How Much Is an Xbox Series X|S: Holiday 2021 Shopping Guide
Of course, the first thing to note is which console is right for your wants and needs — the more "budget-friendly" Xbox Series S ($299.99 USD MSRP) or the maximum performing Xbox Series X ($499.99 USD MSRP).
Both feature Xbox Velocity Architecture, Quick Resume, DirectX Raytracing, Variable Rate Shading, Spatial Sound, gaming at up to 120FPS, Smart Delivery, as well as the ability to use Xbox Game Pass and play titles across all generations of Xbox.
Where they differ, however, is that the Series X has a 1 TB SSD, compared to the Series S' 512 GB SSD, the Series X having a disc drive, and the Series X being larger and packing more of a punch to deliver its main target of native 4K gaming.
In a perfect world, considering these design comparisons would be all that buyers would need to think about before heading to any of the major retailers and checking out.
However, that just isn't the case. Since virtually all of the next-gen consoles have been selling out moments after restocking, there has been no need for Sony or Microsoft to bring out special deals for their respective offerings.
As such, it could simply come down to availability, as the Series S seems to be in stock more often than the Series X.