How to Access the Grand Underground in Pokémon Brilliant Diamond and Shining Pearl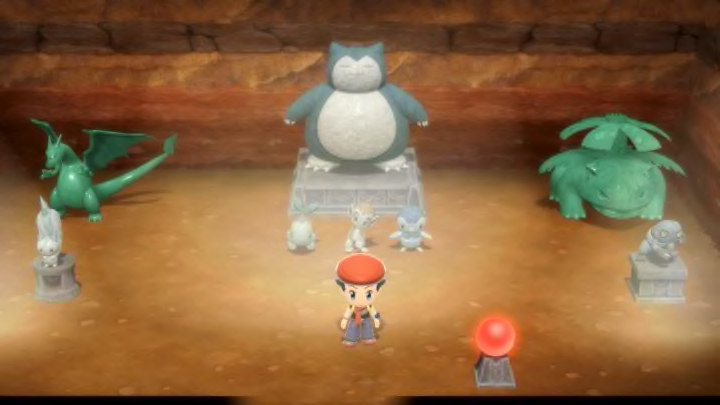 Secret Bases are back in the Grand Underground. / Image courtesy of The Pokémon Company/Nintendo
The underground is back in Pokémon Brilliant Diamond and Shining Pearl, but this time it's bigger than ever.
The Grand Underground in the latest remakes features a maze of underground caves which extend across the entire Sinnoh region. In a new addition to the underground feature, Pokémon Hideaways have been added which are new areas that players can encounter wild Pokémon. Unlike the main overworld, these areas feature symbol encounters. Some Pokémon available in the game can only be found in Hideaways.
So, how can players access this massive network of tunnels?
How to Access the Grand Underground in Pokémon Brilliant Diamond and Shining Pearl
Like the original games, the Grand Underground cannot be accessed immediately. Instead, you'll need to head to a specific location in order to unlock the ability.
First, head to Eterna City. You'll get there soon after making your way through Eterna Forest. Once you've arrived, head to the Underground Man's house which can be found right next to the Pokémon Center. Once inside, talk to the Underground Man and he'll hand you an Explorer Kit.
Head back outside and use your newly received Explorer Kit. And just like that, you'll find yourself in the Grand Underground. Here, you'll be able to explore underneath Sinnoh's landmass, take part in a digging minigame to find Spheres, Fossils, and Shards, check out Pokémon Hideaways, and more.
You'll be free to travel in and out of the Grand Underground at almost anytime while you're outside in Sinnoh. Be sure to test it out and see what the feature has to offer.
For more guides on Pokémon Brilliant Diamond and Shining Pearl, check out our list of version exclusive Pokémon for each of the games.