Top Games
How to Adjust Screen Size on Battlefield 2042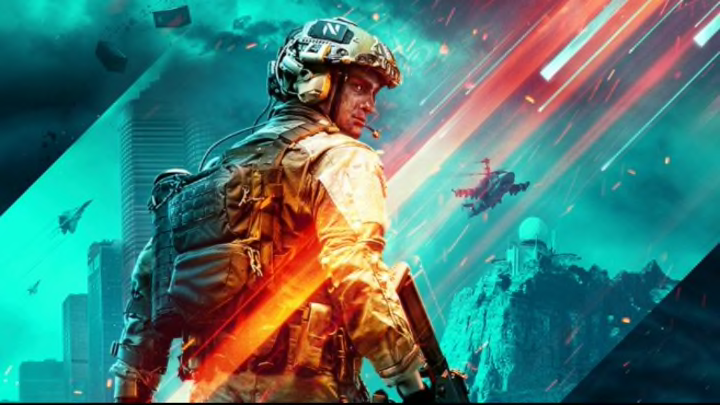 Many Battlefield 2042 players have been struggling to find where to adjust their HUD and overall screen size in the game's settings. / Photo Courtesy of Electronic Arts
Many Battlefield 2042 players have been struggling to find where to adjust their HUD and overall screen size in the game's settings. If part of your screen or main menu is cut off, here is where you can find the setting to adjust this.
How to Adjust Screen Size on Battlefield 2042
Battlefield Devs are tackling a variety of complaints from users since Battlefield 2042's launch, and one of the complaints is seemingly a lack of an option to adjust the screen size in the visual settings tab.
This isn't a problem on the user's end, rather it's just something that appears to have been forgotten in the game. Fortunately, a method has been found for both Xbox and PlayStation that can help you tweak these settings a bit until EA can find a fix.
For PlayStation users, you will have to go to your systems settings to make any fix:
Head to the PlayStation Home Screen
Open the Settings menu
Navigate to Sound and Screen (PS4) or Screen and Video (PS5).
Open the Display Area Settings (PS4) or Screen (PS5).
On the PS4, change your display settings in this menu
For PS5, you will need to open Adjust Display Area and make changes there
This isn't a guaranteed fix, however its one possible solution to try for PS users.
As for Xbox Users, one writer on the EA answerd forum suggested this:
"I found in my Xbox settings under display and sound it got switched from 4k UHD to 1080p changing this back to 4k UHD fixed it for me. I don't know how it switched to 1080p from 4k UHD,"user Billygone wrote.
Again, this is not a guarantee that it might work for you, but until Battlefield devs put in the option to change your screen size, users may only have this method as a fix.
Battlefield 2042 is out now on Xbox Series X and Series S, PlayStation 4, PlayStation 5, Xbox One, and Microsoft Windows.