Fortnite
How to Cancel Purchases in Fortnite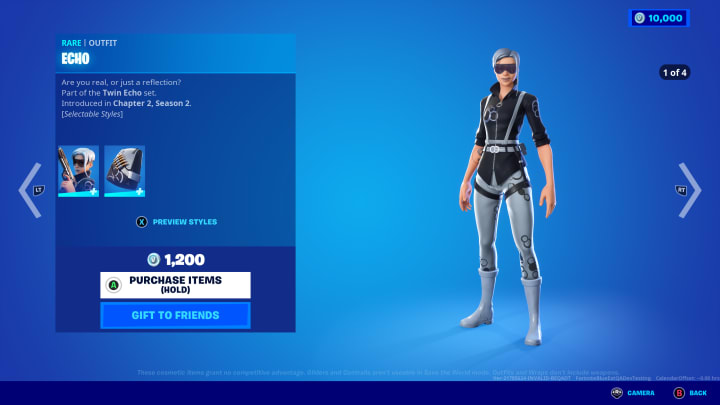 Courtesy of Epic Games
Epic Games has changed the way purchases work in Fortnite, extending the purchase cancellation window.
Alongside update v21.51, Epic Games added some improvements to its in-game purchasing settings. The changes now make it a little trickier to accidentally make a purchase in the Item Shop, with players now needing to hold down a button to make purchase.
Alongside this, players can now cancel in-game purchases made with V-Bucks until the item is equipped during gameplay or until 24 hours go by, whichever comes first. Players will also be met with a reminder of the policy when equipping a purchased cosmetic while queued up for a match or during gameplay.
So, how can players cancel purchases in Fortnite?
How to Cancel Purchases in Fortnite
To undo a purchase immediately after it has been made, players can click the 'Cancel Purchase' button. Purchase cancellation is only available up to 24 hours after the purchase was made.
The option can be used on any purchase made with V-Bucks, except for the following:
The Level Up Quest Pack
Real-money Offers in the Item Shop (Lava Legends Pack, Frozen Legends Pack, and The Laguna Pack)
Cosmetic Bundles
Gifted Purchases
Battle Pass
Battle Pass Tiers
Loot Llamas (Save the World)
Event and weekly items (Save the World)
Fortnite Crew
For a look at what else has changed in the recent update, check out our breakdown of update v21.51.