Pokémon
How to Catch a Squirtle With Sunglasses in Pokémon GO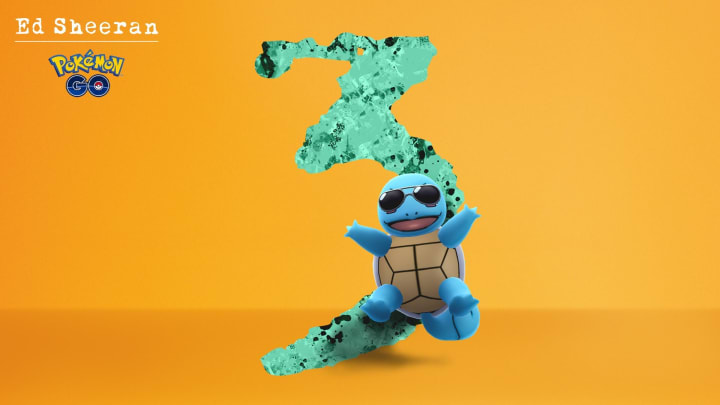 "Squirtle wearing sunglasses makes its return to Pokémon GO in just a few days!" / Image courtesy of Niantic
The Squirtle with sunglasses in Pokémon GO is one that many trainers have their sights set on at the moment thanks to the title's upcoming crossover event with Ed Sheeran.
Starting on Monday, Nov. 22, 2021, at 2 p.m. EST to Tuesday, Nov. 30, 2021, at 4 p.m. EST, Squirtle wearing sunglasses — and its highly sought after Shiny version — will be appearing more frequently in the wild and available to encounter when completing Field Research tasks. As such, this will likely be the best time for trainers looking to add the special Pokémon to their collection for quite some time. Here's a breakdown of how to Catch a Squirtle With Sunglasses in Pokémon GO.
How to Catch a Squirtle With Sunglasses in Pokémon GO
Thanks to Ed Sheeran reportedly having always chosen Water-type Pokémon as his first partner when he starts a Pokémon RPG, and in celebration of the upcoming collaboration, the event will feature all of the Water-type first-partner Pokémon currently available in Pokémon GO.
As touched on before, in addition to making Squirtle wearing sunglasses available in the wild for the first time in quite some time, Totodile, Mudkip, Piplup, Oshawott, Froakie and their Shiny counterparts will take center stage during the event as well.
Of course, actually finding a Squirtle wearing sunglasses or a Shiny Pokémon will take a lot of patience and luck, but at least trainers will now know that they have a chance in the first place.