Pokémon
How to Catch Kyurem in Pokémon GO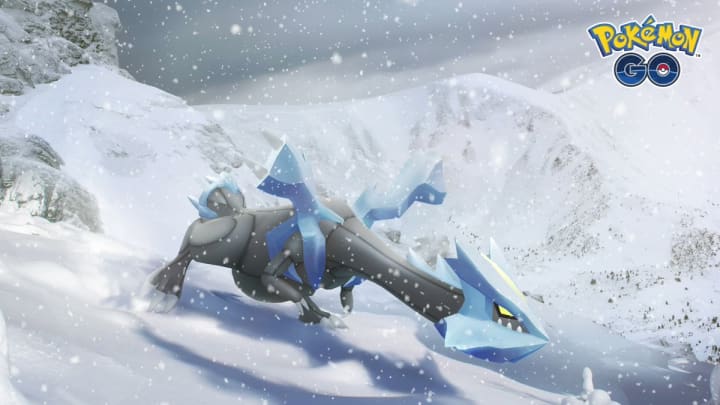 "Awakened by the Season of Heritage, the Legendary Pokémon Kyurem shatters the scene!" / Image courtesy of Niantic
How to catch a Kyurem is one of the most common questions trainers are asking at the moment now that the five-star December raids in Pokémon GO have reached their second rotation for the month.
For those who are big fans of Unova's Dragon-type Legendary Pokémon Reshiram, Zekrom, and Kyurem, this has been a prime time to catch one. While Reshiram and Zekrom had their times to shine in the first of December thus far, however, the spotlight is primed to be on Kyurem the rest of the way. Here's a breakdown of how to catch a Kyurem in Pokémon GO.
How to Catch Kyurem in Pokémon GO
As touched on before, Kyurem and its Shiny variant have indeed returned to five-star raids, and are able to be encountered throughout the rest of 2021 from now until Dec. 31 at 10:00 a.m. local time.
In addition, Kyurem will be featured as part of the Raid Hour events on two Wednesdays in December, on Dec. 22 and Dec. 29 from 6 p.m. to 7 p.m. local time.
Being that Kyurem is a Dragon- and Ice-type Pokémon that can be only battled in five-star raids, which are the hardest raid battles in the game, players will need to invite at least four additional trainers to help them exploit Kyurem's weaknesses and defeat it.
Against Kyurem, trainers should look to send out a Pokémon with Ground, Rock, Fairy, Steel, or Dragon moves. Trainers should also keep in mind, however, that although Kyurem is weak against them, it is also strong against those intended to counter it since it is indeed a Dragon-type Pokémon.
Lastly, in order to catch Kyurem, trainers will need to win the raid with enough chances to capture it, which is increased the faster Kyurem is defeated.
To increase the chance of catching it, trainers can also use a Razz Berry or Golden Razz Berry. Additionally, for those aiming to ultimately power up Kyurem, they can use a Pinap Berry or Silver Pinap Berry to gain more candies for successfully capturing it.
For more on Pokémon GO, feel free to check out our guides on part one of the Winter Holiday 2021 event, and how to get Mega Energy.