How to Catch Smeargle Pokémon GO 2021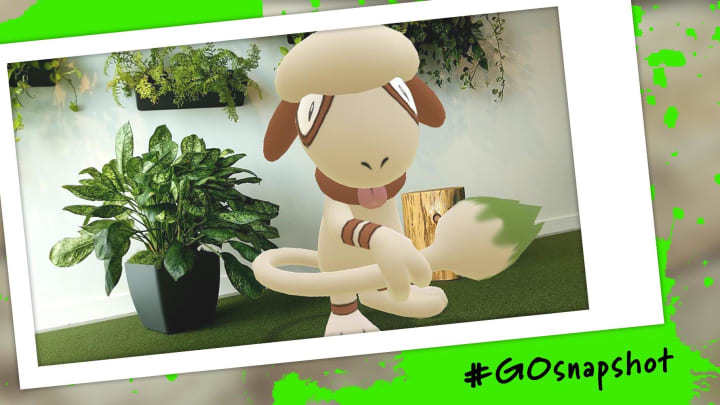 How to catch a Smeargle in Pokémon GO in 2021. / Photo by Niantic Labs
How to catch Smeargle Pokémon GO 2021 is needed to know to complete theJohto Collection Challenge this week. Smeargle is an unusual Pokémon to catch, but it's not difficult to find if you know where to go. Here's how to catch a Smeargle in Pokémon GO.
How to Catch Smeargle Pokémon GO 2021
Smeargle does not appear in the wild. The only way to find a Smeargle is to wait for it to photobomb your snapshots. Load up the camera, take your favorite Pokémon out and take a few snapshots. Review the photos by hitting the rectangle button at the top left of the screen.
Sometimes, you'll find that a Smeargle has photobombed you. Once you find a Smeargle this way, close out of your camera to find the Smeargle next to you on the map. Click on it to encounter it like any other Pokémon.
If you don't find the Smeargle, you'll have to keep taking photos until it shows up. You'll have until the end of January to catch one for the Collection Challenge.
Smeargle's attacks are based on the moves of the Pokémon it photobombed. Unfortunately, Smeargle has terrible stats in Pokémon GO that makes it almost entirely useless in this game. It's a shame, since Smeargle is one of the coolest Pokémon in the main series games and has always had a role in the competitive scene.