Top Games
How to Change Difficulty in Diablo Immortal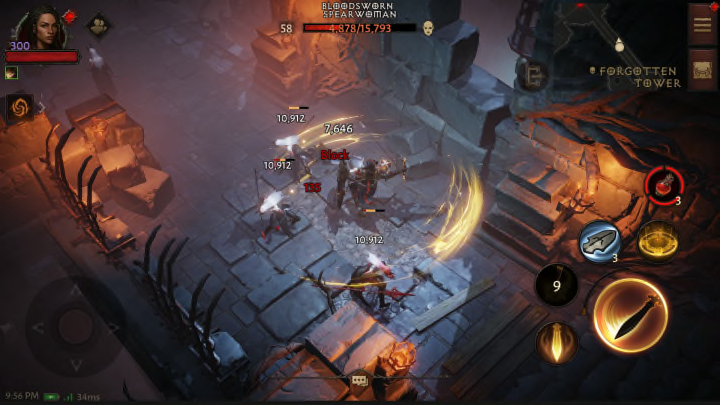 Diablo Immortal players want to know how to change the difficulty of the game while they're playing. / Image courtesy of Blizzard Entertainment
Diablo Immortal players want to know how to change the difficulty of the game while they're playing.
It's not unusual for players to look for options to adjust difficulty. After all, not every player wants to spend the next four hours losing to the same boss over and over when they'd rather enjoy the story and scenery. On the flip side, some players would much rather spend their time devising strategies and honing their skills against their opponents. Everyone should be able to enjoy games at their own speed.
So, here's how to adjust the difficulty of Diablo Immortal.
How to Change Difficulty in Diablo Immortal
To adjust difficulty, players first need to complete the main storyline and hit level 60. Once these requirements are met, difficulty can be adjusted as desired. We've laid out the steps below:
Return to Westmarch.
While in Westmarch, open the map.
From the map, locate the skull icon at the top right of the screen.
Tap the skull icon. This will reveal the difficulties available to swap into.
There are four difficulties with each labeled as a "Hell." As expected, the higher number accompanying it, the more difficult the setting is. Difficulty in Diablo Immortal is as follows:
Hell 1: Paragon 1-60 | 390 Combat Rating
Hell 2: Paragon 30-130 | 1190 Combat Rating
Hell 3: Paragon 90-210 | 2150 Combat Rating
Hell 4: Paragon 160-300 | 3270 Combat Rating
---
Looking for all the Lost Page collectibles? We've got you covered. Check out our Diablo Immortal Lost Pages Collection Guide.