Top Games
How to Change Your Emblem in Halo Infinite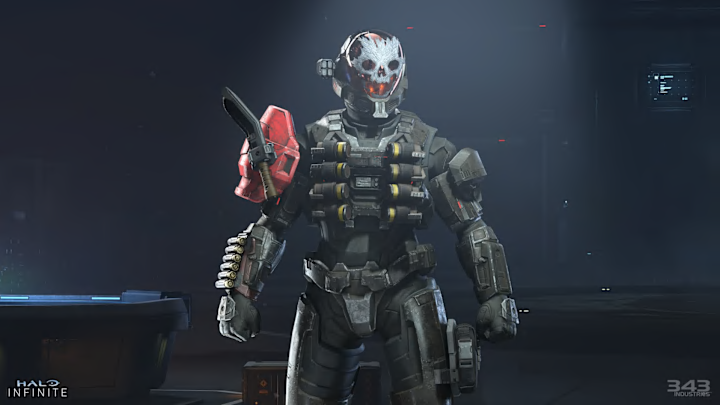 Image courtesy of 343 Industries
Looking to add a bit of personality to your Spartan? Here's how to change your Emblem in Halo Infinite.
Introduced in Halo 2, Emblems are small designs associated with your character profile and represents a players identity in multiplayer games. These small stickers can be placed on your armor, weapons, and your nameplate and have enabled players to get creative with their in-game identity. Halo 3, in particular, had an extensive amount of customization options, giving players a combined total of 7,680 possible Emblems to create.
Thankfully, Emblems have made a return in Halo Infinite, bringing with them some new features for players to get designing with. Here's what you need to know about changing your Emblem in Halo Infinite.
How to Change Your Emblem in Halo Infinite
Emblems can be changed in the Customize menus, outside of the actual game. You'll need to navigate to the specific area for the item you want to slap an Emblem on to, for example: head to the Armor Hall to customize your armor, the Vehicle Bay for vehicles, or the Weapons Bench for guns.
In any of these areas, you'll need to look for the Emblem option in order to change the Emblem. For armor, head to the Armor Hall, select your piece of choice, and click on "Mod." Scroll to the right for the Emblem slot. Select the Emblem you want and then customize it with the Emblem Palette.
You'll be given a fair few Emblems to start off with but more can be unlocked as you progress through the Battle Pass. Most players will see your Emblem through your Nameplate, so be sure alter it in the Nameplate tab of the Spartan ID section. Again, you'll be able to change its color with the Emblem Palette option.