Top Games
How to Change Your PlayStation 5 Faceplates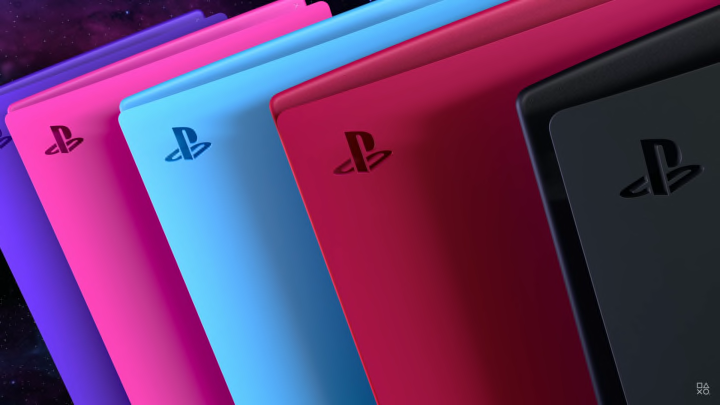 PlayStation 5 players can now buy new colored faceplates for their console to be swapped in the comfort of their own home. / Sony
PlayStation 5 players can now buy new colored faceplates for their console to be swapped in the comfort of their own home.
Sony announced its next line of PlayStation 5 (PS5) faceplate colors earlier today on Monday, Dec. 13. There are now five solid colors players can equip to the consoles: Midnight Black, Nova Pink, Starlight Blue, Galactic Purple, and Cosmic Red. While the process to swap the plates may seem daunting at first—never fear! We've put together a handy guide on how to add a bit of color to your favorite next-generation console.
How to Change Your PlayStation 5 Faceplates
PlayStation 5 faceplates have always been surprisingly easy to remove—so much so, that speculation around the company's plans to sell special edition or replacement plates has permeated console discussion since its launch. Nevertheless, here are the steps to remove and replace the faceplates from a PS5 console:
Place the console securely on one side with the plate you wish to replace facing up.
Locate the top lefthand corner of the plate—typically marked by the PlayStation logo icon.
Use one hand to keep the console in place. While doing this, use the other hand to gently pull the plate up and apart from the console body at that left hand corner.
Once the plate has been dislodged, while still applying soft upward pressure to keep it so, simply slide it down along the body until it comes free. Discard if desired.
Take the new plate of the same side and position it to match the previous plate's orientation.
Slide the new plate up the body—in the opposite direction as was done when removing the old plate.
Once properly lined up with the console body, apply slight pressure to the left hand corner to fasten and secure the new plate.
Truthfully, the process is rather intuitive, and won't take long to figure out. Players should be changing their faceplates like a pro in no time at all.