How to Claim FIFA 23 Pre-Season Rewards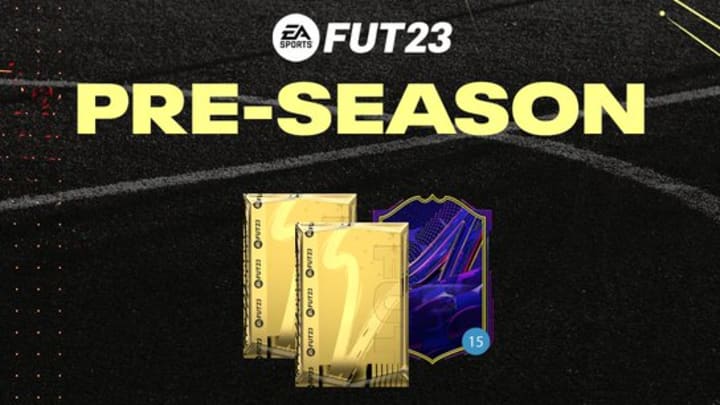 EA Sports
FIFA 23 Pre-Season rewards are starting to roll out for the new Ultimate Team cycle.
Pre-Season was the final promotion of FIFA 22 in which players could complete in-game objectives and SBCs to earn packs in the new title. FIFA 23 players are already reporting that rewards are being granted on accounts, but some players might be confused as to how they can get their packs.
Here's how to claim your FIFA 23 Pre-Season rewards.
How to Claim FIFA 23 Pre-Season Rewards
All players have to do to claim their Pre-Season rewards is log into FIFA 23. Once the rewards have been granted to your account, you'll receive an in-game notification from EA Sports. There will be a notification for each pack you earned in FIFA 22.
After that, those packs will appear in the store for you to open.
FIFA 23 Pre-Season rewards will be granted on or before Oct. 13. If you don't have your rewards when you go to log in, have some patience as rewards are rolling out across accounts.