Fortnite
How to Complete All Fortnite Chapter 3 Season 1 Challenges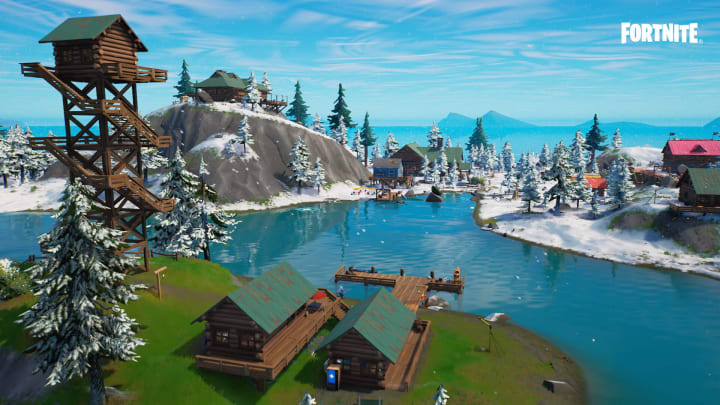 Epic Games
Fortnite Chapter 3 Season 1 brought back Weekly Challenges which can be completed for XP.
These quests for the first few weeks will likely have to do with the new Spider-Man Web-Shooters and the tents, which aren't the easiest items to find.
Below, you can check out all the quests from this newest season.
How to Complete All Fortnite Chapter 3 Season 1 Challenges
During the first week, players had the Gears of War Delta-One quests available. These challenges included:
Collect Three COG Tags
Crouch Behind a Barrier
Damage an Opponent with a Melee Attack
Do Shotgun Damage to an Opponent
Collect Three Trashball Memorabilia
Other than that, there are many other Weekly Challenges. Week Two has just ended today, but here are all the quests available:
Damage Opponents from 50 or more Meters with the MK-Seven Assault Rifle
Catch 3 Fish at Sleepy Sound or Loot Lake
Using Spider-Man's Web Shooters, Travel 50 Meters in One Swing
Purchase 3 Items from Characters
Use a Med-Mist While Sliding
Survive 4 Storm Circles While Carrying a Weapon of Epic Rarity or Higher
Stash 2 Items in a Tent
Quests this season get replaced every Thursday at 9 in the morning EST, so make sure to check back every Thursday for new quests!