How to Complete the 85+ x5 Upgrade SBC in FIFA 22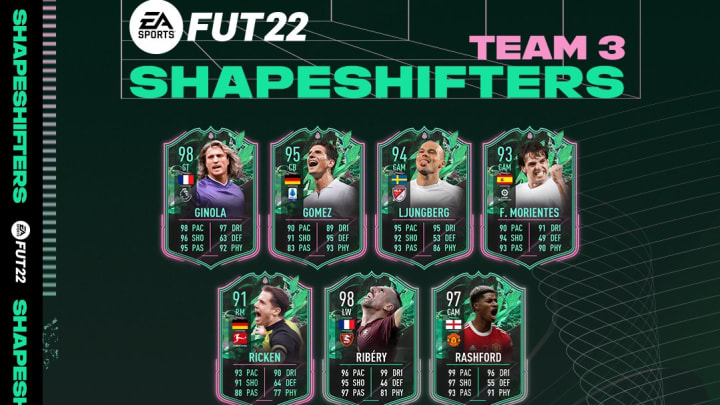 Shapeshifters arrived in FIFA 22 on June 17, bringing new upgraded cards to the game with plenty of position changes. / Photo Courtesy of EA Sports
The latest content drop in FIFA 22 Ultimate Team includes a new upgrade SBC that features five 85+ Rated players. The SBC pack can be useful to pack one of the Shapeshifters currently in packs, or can be saved for a future promo later in the summer. The SBC is available for a limited time.
Here's how to complete the latest 85+ x5 Upgrade pack SBC in FIFA 22.
How to Complete the 85+ x5 Upgrade SBC in FIFA 22
The 85+ x5 Upgrade pack SBC requires one squad segment to complete with the following requirements.
Team Overall Rating: Min. 84
TOTW or TOTS Players: Min. 1
Team Chemistry: Min. 55
At around 90,000 coins, this is definitley a risky SBC to complete. TOTW and TOTS cards are selling for a minimum of 50,000 coins, so that immediately makes this SBC difficult to complete. The Shapeshifters are available in this pack, so the possibility of picking up any of these cards does boost the value a bit. However, without TOTS in packs, this will be an expensive SBC.
The SBC expires July 7.