Overwatch
How to Complete the Photozomb Challenge in Overwatch 2
By Aaron McIntire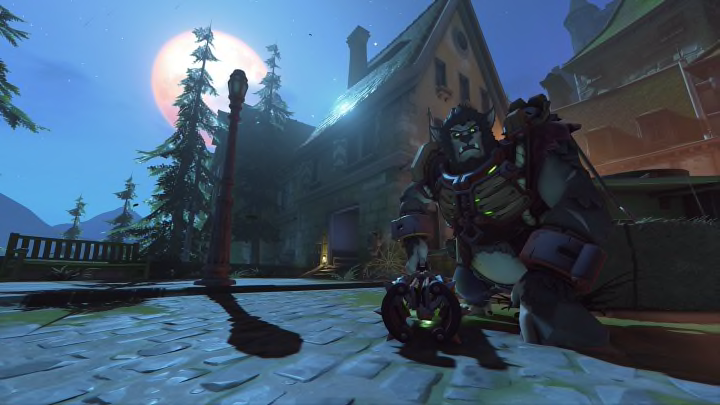 Photo courtesy of Blizzard
Overwatch's popular Halloween event has recently been brought back for Overwatch 2 during the holiday season. The Halloween Terror mode Junkenstein's Revenge returns with a twist with the debut of Junkenstein's Revenge: Wrath of the Bride. The mode features a handful of challenges for players to complete. One particular challenge the Photozomb has been annoying players. Here is a quick guide on how to complete it.
How to Complete the Photozomb Challenge in Overwatch 2
Before even attempting the Photozomb challenge players must first have unlocked Overwatch 2's Arcade mode. Most players will have easily unlocked it already since it only takes completing 15 matches in Quick Play to unlock it.
The Photozomb challenge can be annoying for some players because they only have a small opportunity window to finish the challenge. Players also have to progress for a large portion of the mode to reach the point, so repeated failures can be time-consuming. It is recommended to complete the challenges through story mode which is the first option in the Arcade menu so players cannot fail during it.
The goal of the Photozomb challenge is to get in the frame of the cutscene when the Bride of Junkenstein is introduced. This will occur after defeating the Unstoppable Ghost and players open the door that the objective directs them towards.
The key to reaching the spot is to quickly move towards the left where a person can be found strapped under a sheet. If the player is quick enough to reach the body and jump on top of it, they should be seen in the cutscene.
Since speed is recommended Sojourn should be able to reach it in time with her Power Slide. Some players claim that you need to use an emote once you get in the spot but others have reported that it is not necessary. If you have enough time to let loose an emote then go for it. The Halloween Terror Overwatch 2 event will be available until Nov. 8.