How to Download Call of Duty: Warzone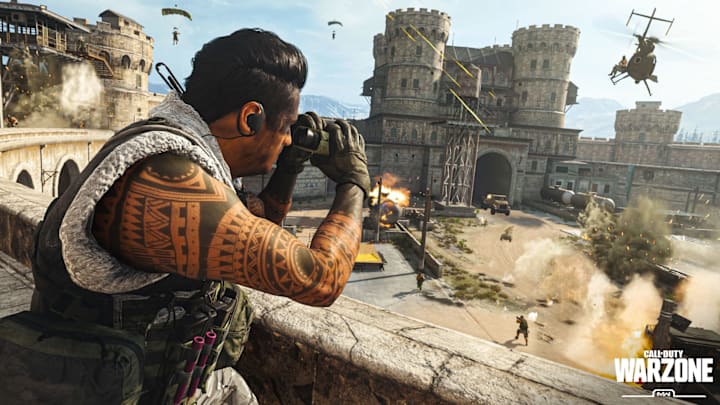 How to download Call of Duty: Warzone, explained / Courtesy of Infinity Ward
How to download Call of Duty: Warzone is simple and free, making it a no-brainer for gamers looking for something to do this week. The game features a massive 150-player free-for-all on a correspondingly massive map. Here's how to download the game.
How to Download Call of Duty: Warzone
Players who already own Call of Duty: Modern Warfare will be the first to gain access to Warzone. Starting Tuesday at 11 a.m. ET, those players will be able to access Warzone through Modern Warfare. To download the new game, log into Modern Warfare and find the panel previously labeled "Classified" on the Main Menu. From there, you'll be able to download the 18-22GB addition. Players without the most recent title update will experience a download of up to 80GB.
Players without Modern Warfare will be able to start downloading Warzone at 3 p.m. ET. To do so, they need to download the Battle.net client on PC and search for Warzone. Other platforms must search for the game in their platform's store. The full download will be between 83 and 101GB.
The Warzone download is segmented. At 20GB downloaded, players will be able to try Gunfight offline against bots. The second installation segment is the remainder of the download.